Fidelity Bank Opens New Branch Expanding its Reach to Wilkes-Barre

FOR IMMEDIATE RELEASE
Contact:
Noelle Krempasky
VP, Director of Marketing
(570) 504-8038
Noelle.Krempasky@fddbank.com
Fidelity Bank Opens New Branch Expanding its Reach to Wilkes-Barre
Scranton, Pennsylvania (October 19, 2023) – On October 16, 2023, Fidelity Bank unveiled its latest location in Wilkes-Barre, PA, marking the opening of its 21st branch. In line with its commitment to growing market share and brand expansion, Fidelity Bank has taken this strategic step to attract new clients in the Wilkes Barre market, while continuing to deepen and broaden its existing relationships.
The branch, situated at 64 North Franklin Street, provides convenience to residents and businesses with its full-service offerings, ample parking, and the added benefit of a remote standalone drive-up ATM. Branch Manager Bryanne Salvo and her team are dedicated to delivering outstanding banking services and also offer specialized services, including Wealth Management, Business and Commercial Banking, Business Services, and Mortgage Banking.
"We are happy to bring financial innovation to the "Diamond City," said Daniel J. Santaniello, President and CEO of Fidelity Bank. "While we have several branches surrounding Wilkes-Barre, this expansion sets our footprint firmly in the downtown area. With its ongoing revitalization initiatives, Wilkes-Barre presents many opportunities for Fidelity Bank. Likewise, we are delighted to offer area residents and local businesses excellence in banking and look forward to becoming an integral part of the community."
More information about the new Wilkes-Barre branch can be found at www.bankatfidelity.com.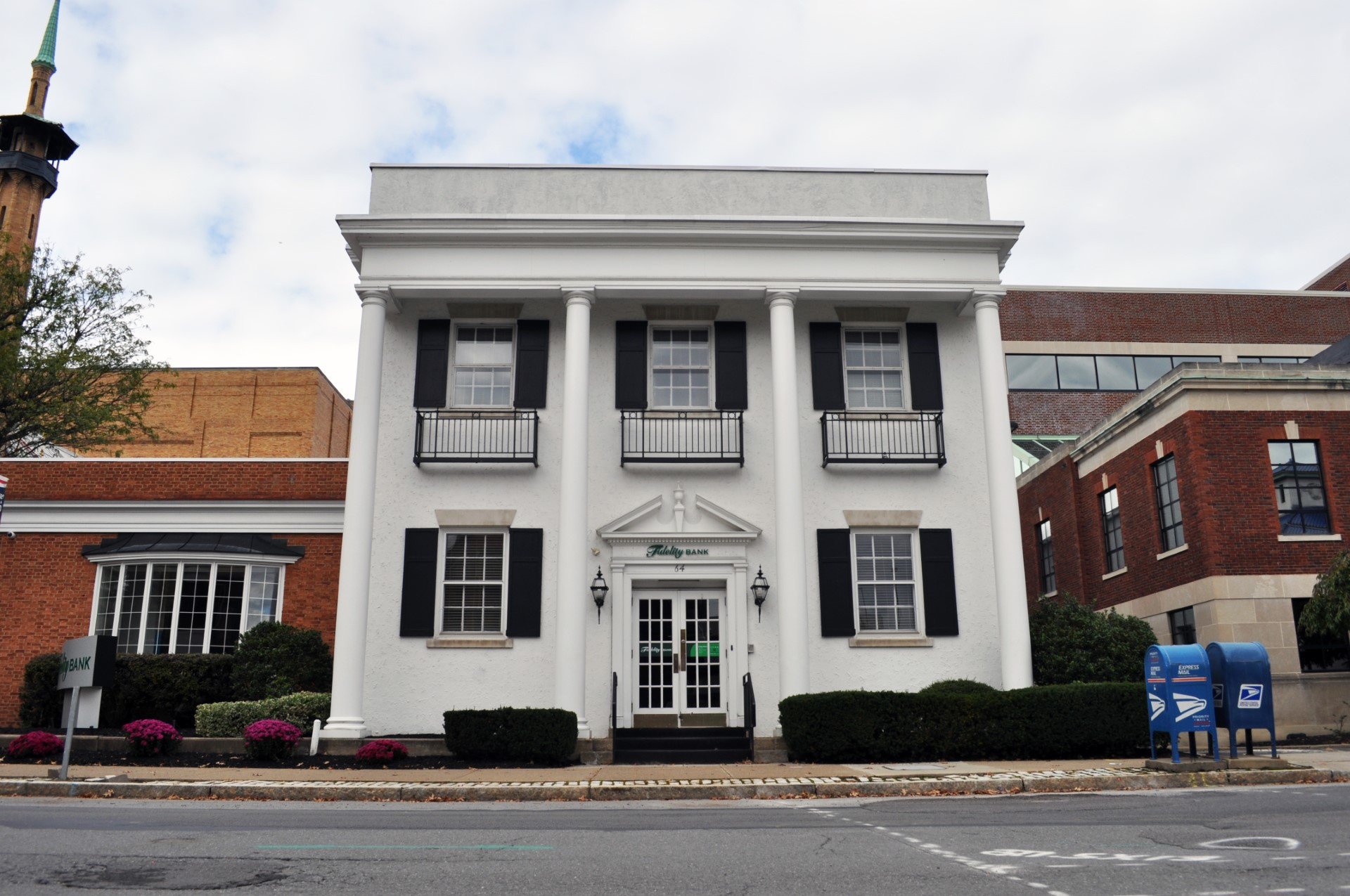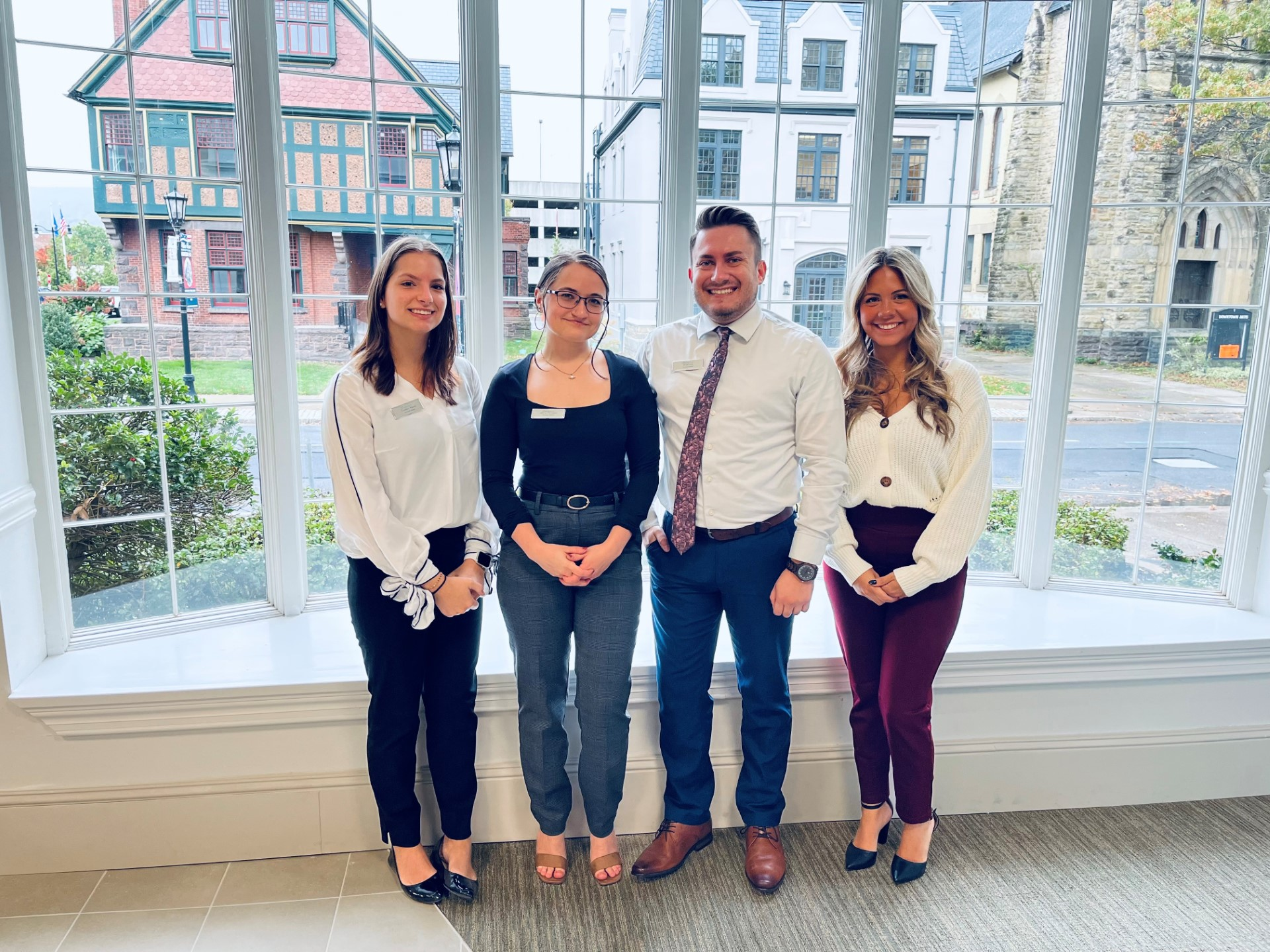 From left to right are Fidelity Bankers, Courtney Mazzei, Seryna Cleveland, Ryan Nork, and branch manager, Bryanne Salvo.
###
About Fidelity Bank
Fidelity Bank has built a strong history as a trusted financial advisor and continues its mission of exceeding client expectations through a unique banking experience. It operates 20 full-service offices throughout Lackawanna, Luzerne, Lehigh, and Northampton Counties, along with a limited production commercial office in Luzerne County and a Fidelity Bank Wealth Management Office in Schuylkill County. Fidelity Bank provides a digital banking experience online at www.bankatfidelity.com, through the Fidelity Mobile Banking app, and in the Client Care Center at 1-800-388-4380. Part of the Company's vision is to serve as the best bank for the community, which was accomplished by having provided over 4,100 hours of volunteer time and over $1.7 million in donations to non-profit organizations directly within the markets served throughout 2022. Fidelity Bank's deposits are insured by the Federal Deposit Insurance Corporation up to the full extent permitted by law.