GET HEALTHIER DURING AMERICAN HEART MONTH WITH Commonwealth Health's 28-DAY HEALTHY HEART CHALLENGE

670 N. River St. Suite 205
Plains, PA 18705
Contact: Annmarie Poslock, VP of Marketing and Communications; 570-552-7438
GET HEALTHIER DURING AMERICAN HEART MONTH WITH
Commonwealth Health's 28-DAY HEALTHY HEART CHALLENGE
Heart disease is a leading cause of death in the United States, claiming the lives of more than 650,000 people each year. Here are some other facts everyone should know about heart disease:
In the U.S., one person dies every 34 seconds from cardiovascular disease.

Every year, about 800,000 Americans suffer a heart attack.

Nearly half of American adults (47%) suffer from high blood pressure, or hypertension, which increases the risk of a heart attack and stroke. However, only about 1 in 4 people with high blood pressure have their condition under control.
Another important fact is that most people can take steps right now to reduce the risks related to heart disease.
In most cases, heart disease is preventable. Adil Sattar, MD, FACC, RPVI, an interventional cardiologist tells us, "Prevention is better than cure. The cardiovascular system regulates the health and integrity of pretty much all the rest of our body organs. By adopting a healthy lifestyle, including not smoking, exercising regularly, maintaining a healthy weight, controlling blood sugar and cholesterol and treating high blood pressure, we are all able to reduce our risk for heart disease."
Since 1964, February has been recognized as American Heart Month – a time of year dedicated to increasing awareness about heart health and highlighting steps we can take to create a heart healthy lifestyle.
This year, Commonwealth Health is taking the entire month of February to help people in the community learn ways to reduce their risks with the 28-Day Healthy Heart Challenge. Participants will receive a daily email with short, informative articles, quick tips, and a daily challenge to promote heart health.
The 28-Day Healthy Heart Challenge includes 28 challenges that can help participants eat healthier, get up from a sedentary lifestyle, relieve stress and lower blood pressure. To sign-up for the 28-Day Healthy Heart Challenge, visit: CommonwealthHealth.net/Heart-Challenge
To find a physician, call 570-871-6330 or visit https://www.cwhphysiciannetwork.net/ to be connected with one of Commonwealth Health Physician Network's qualified primary care physicians or cardiologists.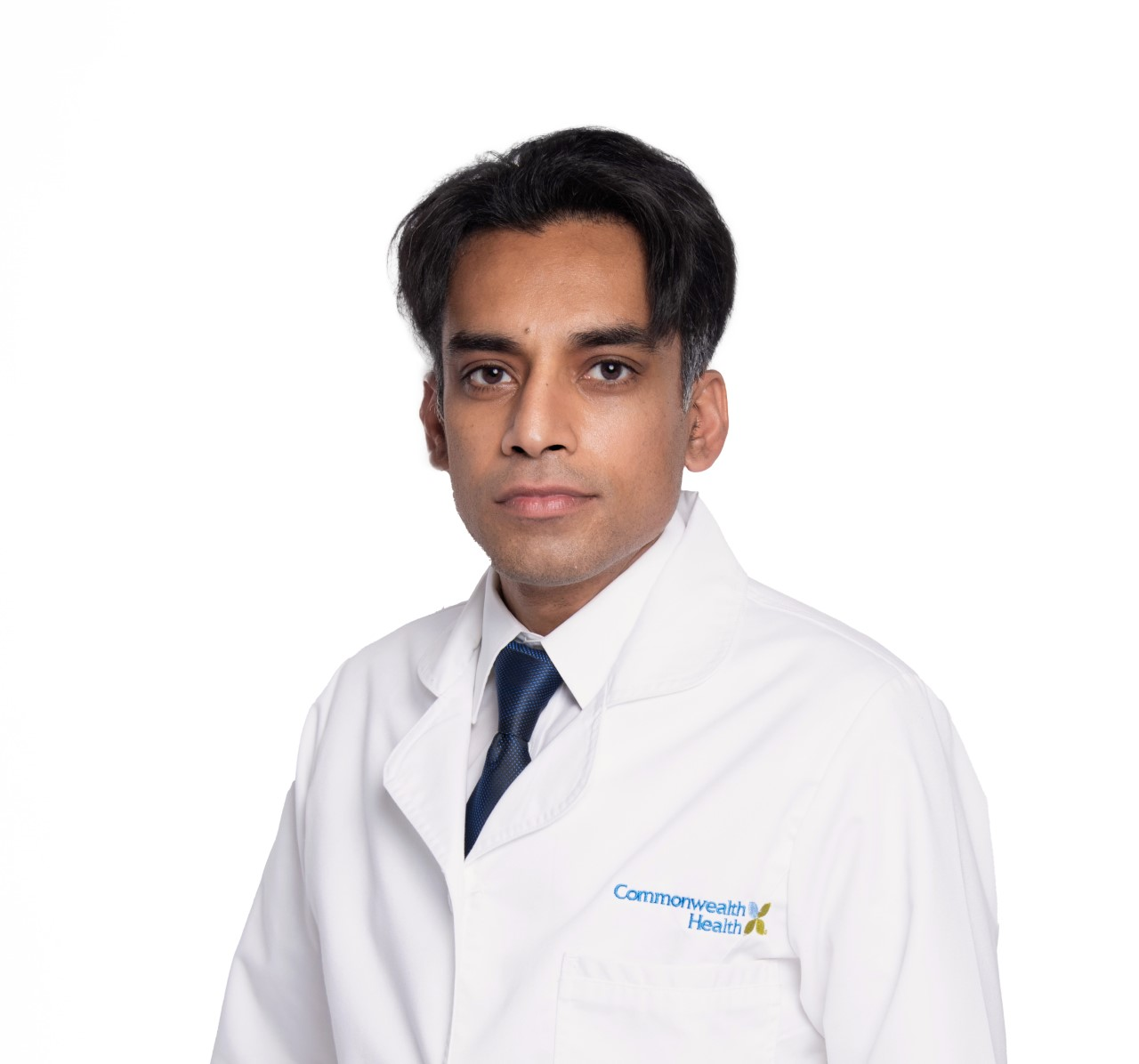 Dr. Sattar is an interventional cardiologist with Commonwealth Health Physician Network in Wilkes-Barre and the Medical Director of the Structural Heart Program at Wilkes-Barre General Hospital. His office is located at 545 North River Street, Suite 220. To schedule an appointment, call 570-819-2825.