Introducing Bagel Bar: Kingston's Newest Bakery and Cafe Set to Open its Doors on October 24, 2023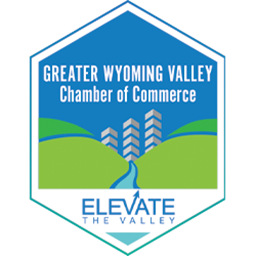 GREATER WYOMING VALLEY CHAMBER OF COMMERCE
CONTACT: Meghan Flanagan (570) 408-1733
www.wyomingvalleychamber.org
FOR IMMEDIATE RELEASE: Introducing Bagel Bar: Kingston's Newest Bakery and Cafe Set to Open its Doors on October 24, 2023

KINGSTON— Kingston residents, get ready to embark on a culinary journey like no other as Bagel Bar, the highly anticipated bakery and cafe, announces its grand opening on October 24th, 2023. This much-awaited event promises to be a momentous occasion attended by local dignitaries, marking the beginning of a new era in gastronomic delight. A ribbon-cutting ceremony will be hosted in celebration at 11:30 AM at 378 Pierce Street in Kingston.

Nestled in the heart of Kingston, Bagel Bar is poised to become the ultimate hotspot for those seeking a perfect blend of delectable flavors, cozy ambiance, and warm community vibes. With its carefully curated menu featuring an array of artisanal bagels, freshly brewed coffees, tantalizing spreads, and a variety of scrumptious pastries, Bagel Bar aims to redefine the bakery and cafe experience in the city.

"We are thrilled to finally open the doors of Bagel Bar to the Kingston community," says Motti Hershkop, the visionary behind this exciting venture. "Our team has poured their heart and soul into crafting a menu that showcases the finest ingredients and creative combinations. Bagel Bar is more than just a bakery; it's a place where people can gather, connect, and savor the simple pleasures of life."

The grand opening event on October 24th will be a celebration of flavors, culture, and community. Distinguished local dignitaries, along with food enthusiasts and media representatives, will converge to commemorate this significant moment.

Bagel Bar's commitment to a unique dining experience is just a small part of what sets it apart in the culinary landscape. The establishment's interior design is a testament to its dedication to providing a welcoming space that reflects the essence of Kingston's vibrant spirit.

About Bagel Bar:
Bagel Bar is a contemporary bakery and cafe located at 378 Pierce Street in Kingston. The establishment aims to deliver a harmonious fusion of mouthwatering flavors, inviting ambiance, and a sense of community. Using the traditional methods of NY kettle boiled bagels, the culinary team at Bagel Bar takes no shortcuts in creating the perfect creation the informed Bagel enthusiast has come to love. With an emphasis on quality ingredients and innovative recipes, Bagel Bar is set to become a beloved destination for locals and visitors alike.
###