King's College Students Selected as Gilman Scholars / Two Students Present at Sustainability Symposium
Three King's College Students Selected as Gilman Scholars Spring 2022
Three King's College students are three of nearly 3,000 students to receive the prestigious U.S. Department of State's Benjamin A. Gilman International Scholarship that enables students of limited financial means to study or intern abroad. As Gilman Scholars, they plan to use their $4,000-5,000 awards to continue studies in England and Spain this fall. From left: Ivy Vasquez (Scranton, Pa.) CAPA Study Abroad, London; Thomas Rock (Honesdale, Pa.) Spanish Studies Abroad Seville; and Kelly Young (Dallas, Pa.) CAPA Study Abroad and Internship, London.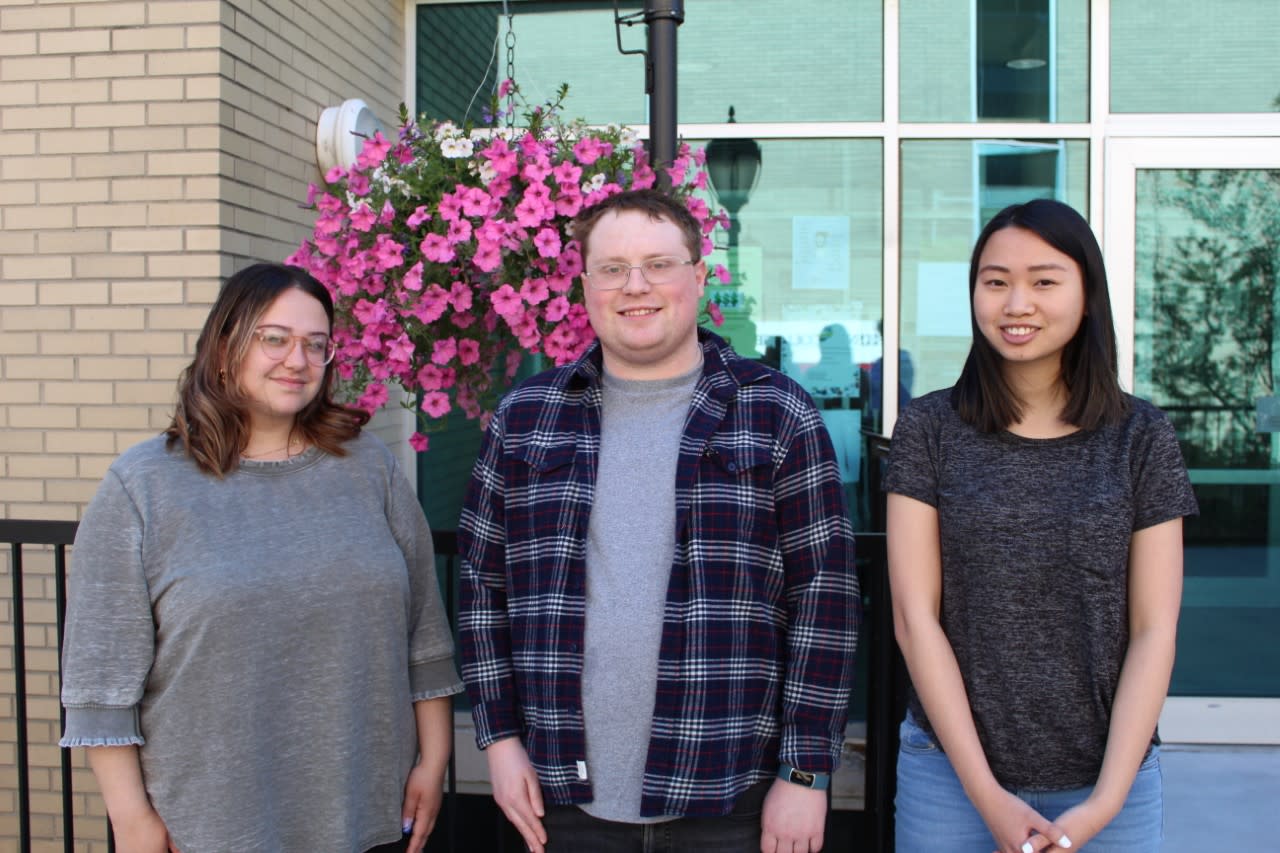 Two Students Present Water Palatability Research at Sustainability Symposium
King's College students Jacob Shusta '24 (Kingston, Pa.) and Shaylan Cobb '23 (Spring City, Pa.) recently represented the College's civil engineering program at the 9th Annual Sustainability Symposium, hosted by Bucknell University, as they presented their research study focused on water palatability taste testing. Shusta and Cobb's research engaged participants of the college community in tasting four different types of water and providing insight into their preferred source. The project was intended to educate the community about the environmental impacts of their decisions and demonstrate unnoticeable differences in the water they consume. The testing revealed that none of the participants were able to correctly identify all four water types. The symposium also served as an opportunity for the students to engage in discussions with individuals from other colleges and brainstorm future sustainability initiatives to implement at the College.