Luzerne County Sports Hall of Fame Releases Fourth Distribution Check to Assist Local Agencies
The Luzerne County Sports Hall of Fame is completing their campaign of contributions to non-profit organizations within Luzerne County. Quarterly distributions have been designated to provide necessary support, during specific points for 2022. Funding for quarterly allocations were generated by matching monetary support, coming from a one-thousand dollar donation by Pioneer Aggregates Inc. and the Popple family. The final distribution was presented to the Greater Wyoming Valley Area YMCA recently. Another major contribution of one thousand dollars was provided by Paul Richards, on behalf of his family's involvement with the YMCA Aquatics program for many years. This will be used to purchase an in-pool platform for beginning swimmers, to be used in water safety education. Additionally, the LCSHOF purchased eight Learn to Swim packages for families in need. These will be used at the Pittston and Wilkes-Barre facilities. The first quarter disbursement has gone to the Hazleton Integration Project. The second award went to Wyoming Valley Challenger Baseball. The third quarter check was presented to the Juvenile Diabetes Organization of NEPA. This local sports chapter remains active, and has provided much needed community support throughout Luzerne County.
Visit luzernecountysportshalloffame.com to donate or contact lcshof@gmail.com.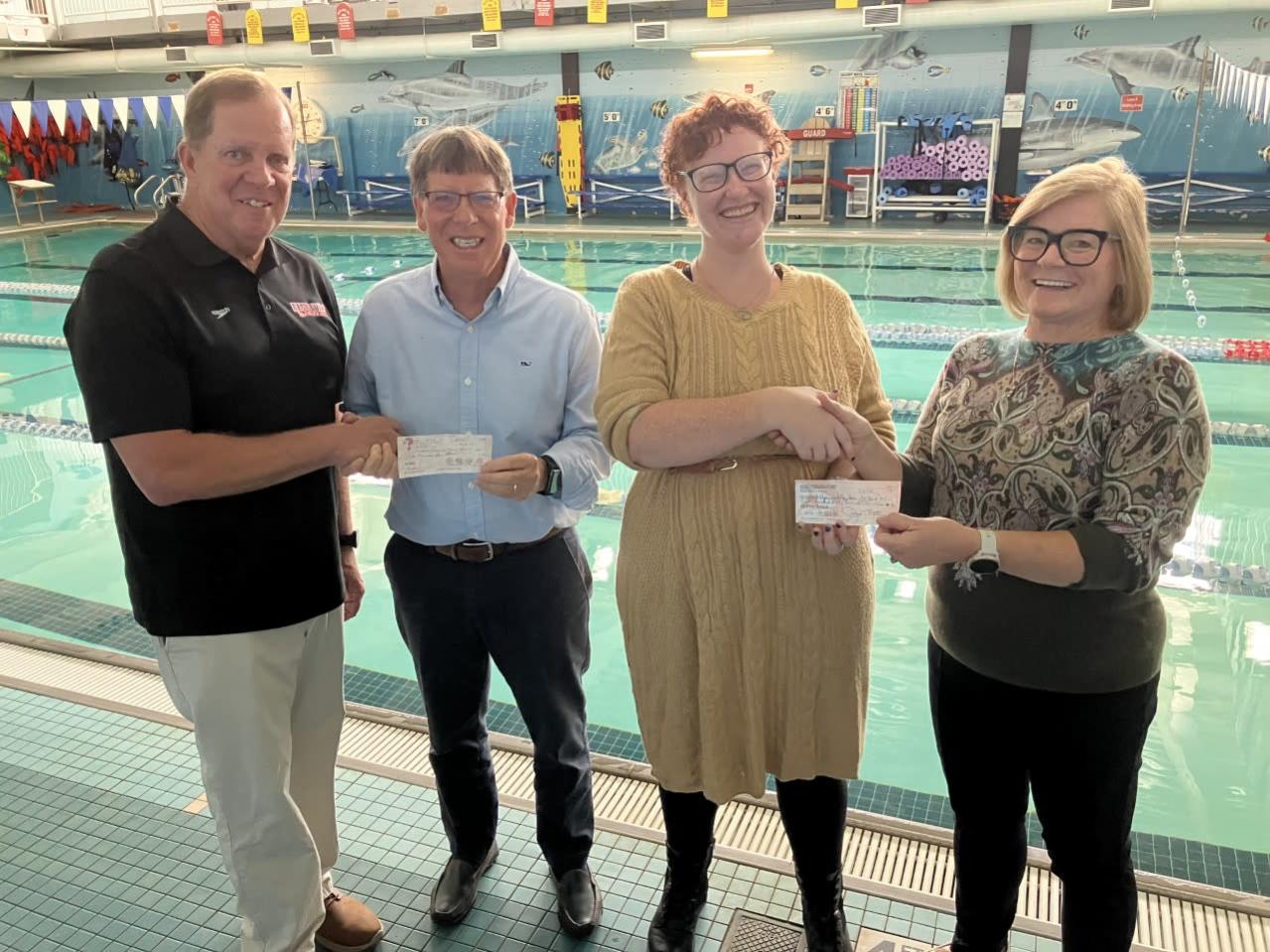 Pictured from left are: Paul Richards-LCSHOF representative, Jim Thomas- Executive Director GWVA-YMCA, Samantha Reinhardt- Sr. Aquatics Director, and Ellen Welch-Community Affairs Director-LCSHOF