Onvo Awarded $3 Million For Installation of EV Chargers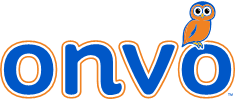 Onvo Awarded $3 Million For Installation of EV Chargers
SCRANTON, PA: Today, Onvo was awarded over $3 million for the installation and upgrades of Electric Vehicle Fast Chargers through the Pennsylvania DOT's National Electric Vehicle Infrastructure (NEVI) grant.
PennDOT announced the recipients of the first round of NEVI funding earlier today, and four Onvo locations were awarded funds to aid in the build out of EV charging infrastructure.
Three of the locations, Onvo Travel Plaza's Dorrance, Mount Cobb, and Blakeslee are existing stores and the fourth, Onvo Travel Plaza – Highridge, is a new to market store in the Pottsville-area that is currently under construction.
The locations in Dorrance and Mount Cobb were previously recipients of the Driving PA Forward grant to aid in the installation of EV Fast Chargers. Onvo will use NEVI funds to increase the number of chargers at these two locations. Other Onvo locations that were awarded Driving PA Forward grant funding include stores in Bethel and Gibson.
Onvo's first EV fast chargers were activated last month at their Dorrance location. The Dorrance store received two fast charging stations. Under the NEVI program, all sites will be built out to feature four fast charging stations.
Founded in 1988, Onvo is a hospitality company that specializes in serving traveling motorists and professional truck drivers through its network of travel plazas and gas stations. Based in Scranton, Onvo is a family-owned business that has grown into a network of 40 travel plazas, 23 restaurants, and six hotels located across the states of Pennsylvania and New York. Onvo's team of 1,000 employees is dedicated to providing guests with exceptional service that is always quick, always kind, and always convenient.
2227 Scranton Carbondale Hwy,