Scranton UNICO Foundation Offers Meal Support at Innovation Center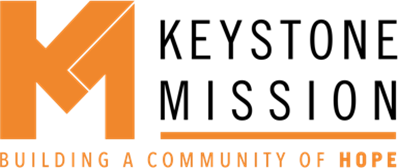 Justin Behrens, MSW, LSW CEO & Executive Director Director@KeystoneMission.org
(570) 871–4795 ext. 402
April 25th, 2023
PRESS RELEASE — FOR IMMEDIATE RELEASE (2023-06)
Scranton UNICO Foundation Offers Meal Support at Innovation Center
Scranton, PA – Food security is a critical first step to ensuring that guests of Keystone Mission can begin to focus on transformational self-care that was neglected while homeless. In March 2023, Keystone Mission provided over 1,500 meals in Lackawanna and Luzerne counties.
Part of Keystone Mission's outreach is serving nutritious meals to welcome guests further into our wrap-around services. Through meal provision, Keystone Mission affirms a sense of well-being that will empower individuals experiencing homelessness to progress toward seeking employment, housing, and ultimately independent living.
The UNICO Foundation presented Keystone Mission with a $1,000 check to supplement the breakfast and lunch meals at the Scranton Innovation Center for Homeless & Poverty.
"The UNICO Foundation is pleased to support such a worthy cause, especially in these challenging times," says Michael Rescigno, Committee Chair, UNICO Foundation Torraco Food Bank/Shelter Fund.
The Ralph J. Torraco Food Bank/Shelter Fund Grant provides funds through community-established food/shelter programs that provide food and shelter to those in need.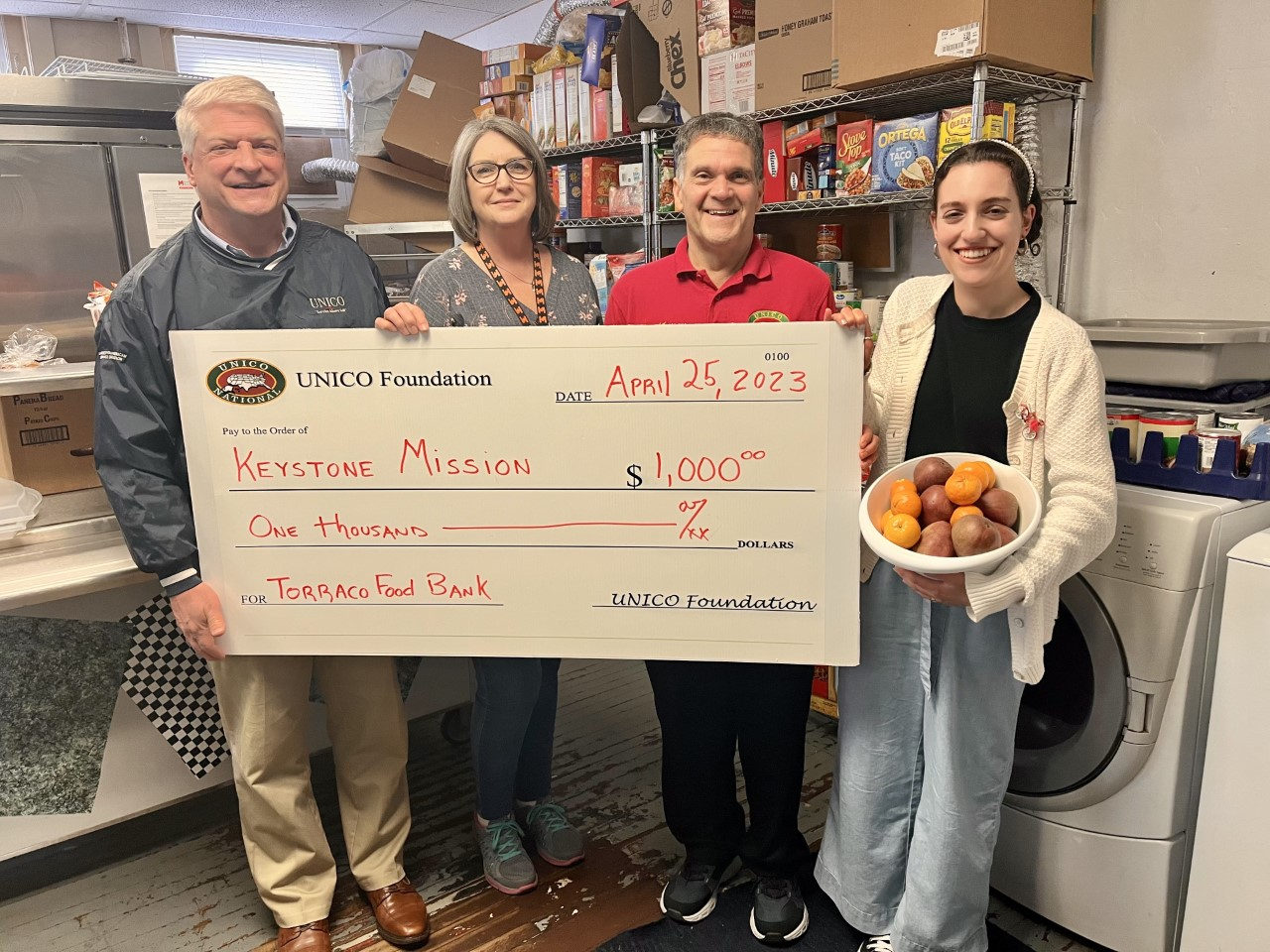 END JVB ###