Service 1st and Meadowbrook Christian School Host Financial Reality Fair
(Milton, PA) – Service 1st Federal Credit Union recently partnered with the Meadowbrook Christian School to host the school's first Financial Reality Fair. Over 170 students in grades 6 – 12 took part in the mock budget experience.
"What a rewarding day, definitely for me and I believe for the students as well," said Jennifer Watts, Assistant Vice President Milton Market, Service 1st. "Having the students work through their own budget is teaching them the skills to choose between needs and wants and helping them determine if they could afford all of those things based on the career they choose. It's helping to get them on track for the lifestyle they desire. Our hope is that it is giving them some realistic expectations and setting them up for financial stability."
The Financial Reality Fair is designed to place students in real-life situations where they select a career, are provided with an entry level salary and challenged to make decisions while remaining within budget. Students are required to visit booths at the Fair and purchase necessities, such as housing, clothing, food and transportation. As in real life, non-essential options are also presented, such as entertainment, internet and cell phones. Before leaving the Fair, students must spin the "reality wheel" and meet with financial counselors from Service 1st to review their decisions. For more information or to schedule a Financial Reality Fair, visit www.service1.org or call 800.562.6049.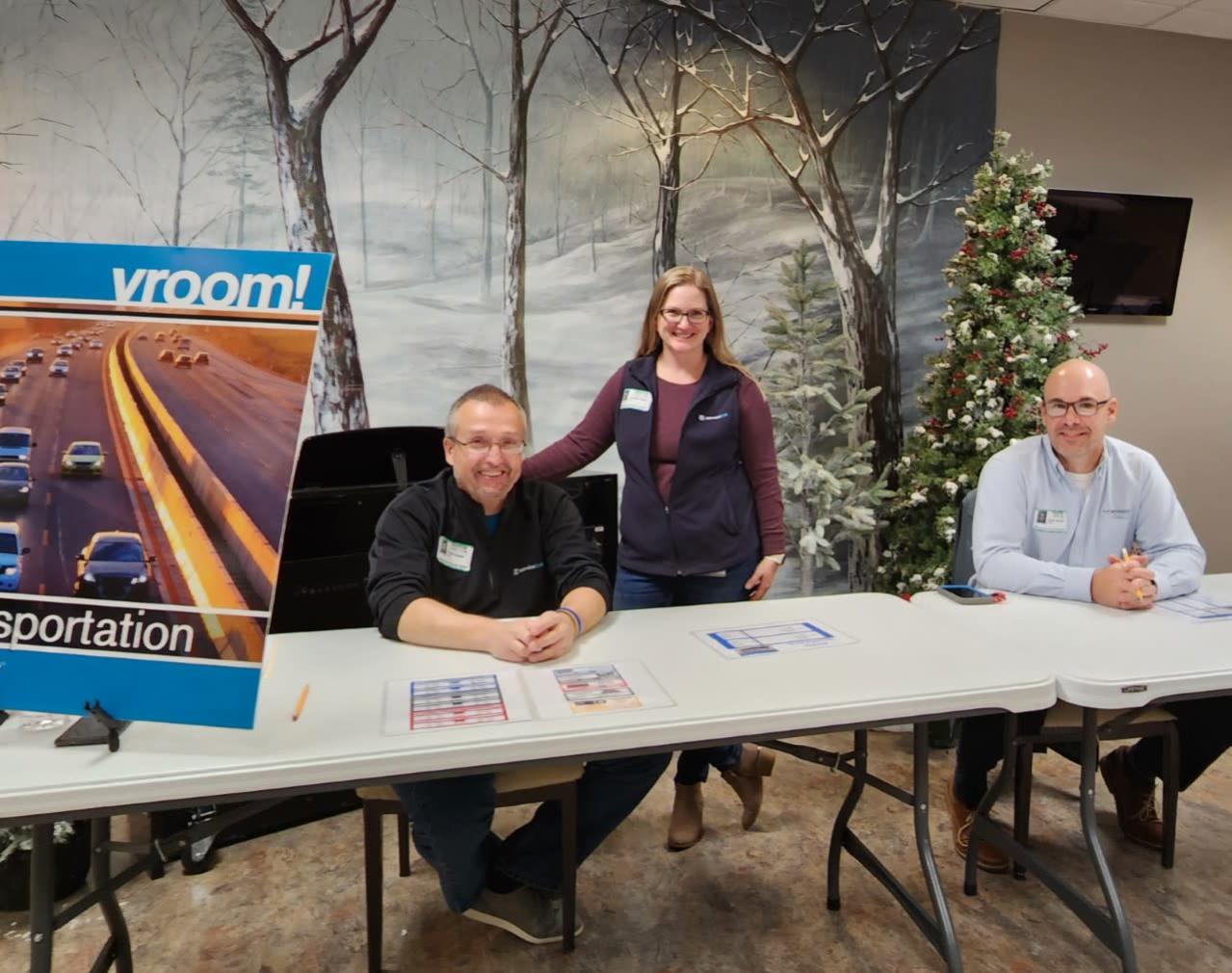 Caption: Service 1st team members volunteered for the Financial Reality Fair recently held at Meadowbrook Christian School.
Photo (l-r): Scott Temple, Vice President Specialized Lending, Service 1st; Jennifer Watts, Assistant Vice President Milton Market, Service 1st; and Brett Johnson, Vice President Lending, Service 1st.
About Service 1st: We're a little different, but that's why you'll like us. Service 1st Federal Credit Union is a full-service financial institution with total assets exceeding $620 million. We put the financial goals of our 38,500 + members at the heart of everything we do. Whether in one of our branches located in Bloomsburg, Danville, Elysburg, Lewisburg, Loyalsock, Mifflinburg, Montandon, Shamokin Dam, Sunbury, or Wilkes-Barre, or out-and-about in the community, our credit union team shares seven core values that ensure our focus is always to strengthen the financial lives of our members and our community.
XX12022022XX