Meet Our 2022 Charitable Organization of the Year: Brighter Journeys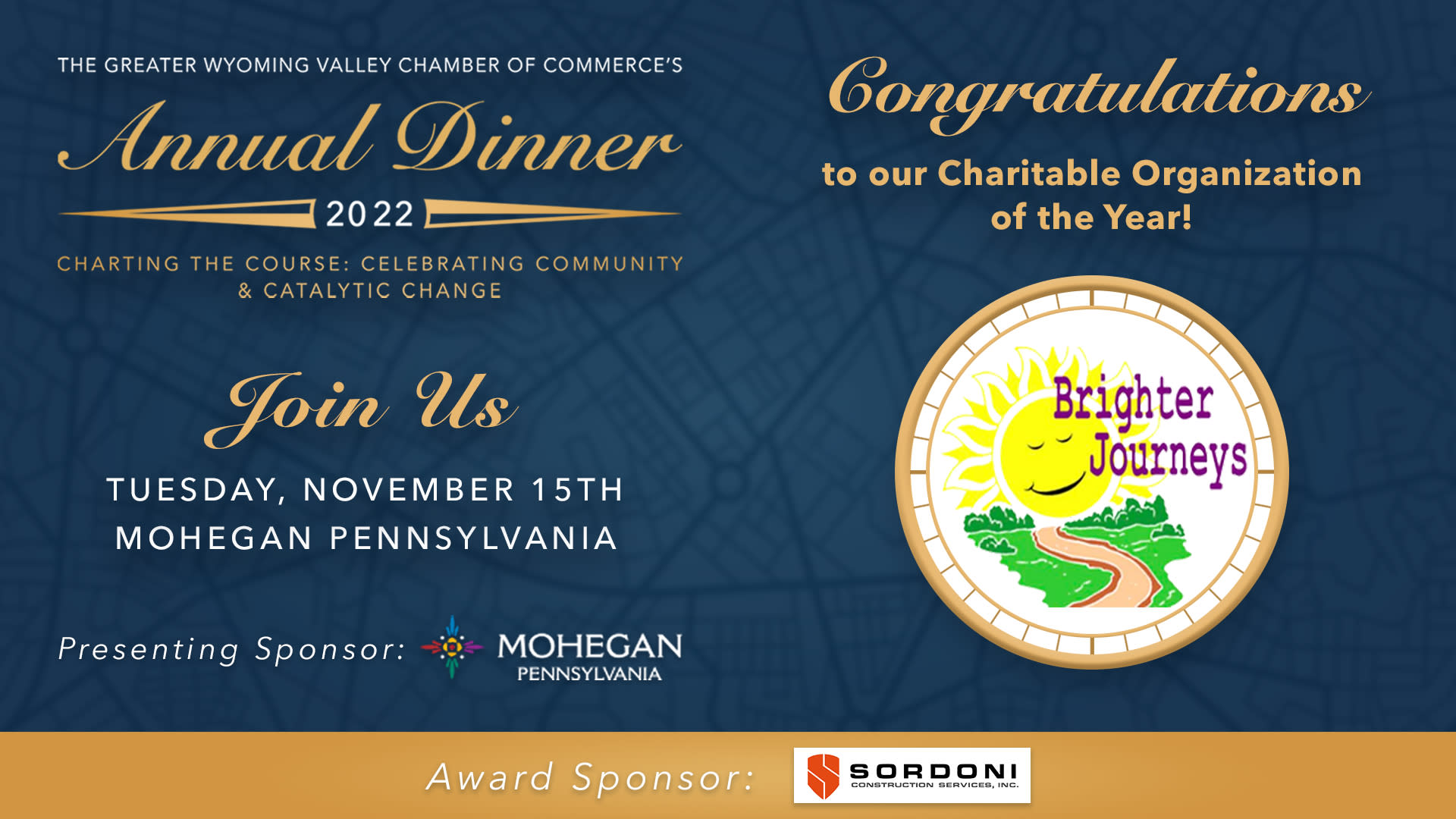 The core mission of our 2022 Charitable Organization of the Year, Brighter Journeys, is awarding to individuals with special needs items that insurance will not cover. Items that can be vital to their daily lives, such as wheelchairs and ramps, strollers, stairlifts, walkers, therapy items, fences, or specialty items that can enhance their daily lives, such as modified tricycles, sensory items and sponsoring therapeutic equine sessions. During the process of providing these items, they also provide words of comfort as well as caring and guidance throughout. In their 7 years, they have awarded items to individuals totaling over $178,000. They have hosted and attended expos for families, ensuring getting the word out to families about the resources available to them. They host the largest Special Needs Egg Hunt each spring. This event has 1,000 attendees who not only enjoy an amazing day with their peers, but are given resource information from over 50 organizations to take home. They also have a resource guide available on their website.
"Brighter Journeys is honored to be recognized by the Greater Wyoming Valley Chamber as the Charitable Organization of the year. We are privileged to be in the company of other amazing organizations that have received this title over the years. As a charitable organization, it takes a lot of work to not only accomplish your goals, but to convince others to believe in your mission, to donate and to give of their time and talents. We are 7 years in existence and are so grateful for those that have helped us grow along the way," says Lisa Urbanski, President." Again, we thank you for the recognition and opportunity to share our organization's mission with more people."
Make sure to join us for our Chamber Annual Dinner on November 15th to celebrate Brighter Journeys and the rest of our honorees that night! Click here to register today!