Meet Our 2022 Diversity Champion Business of the Year: Benco Dental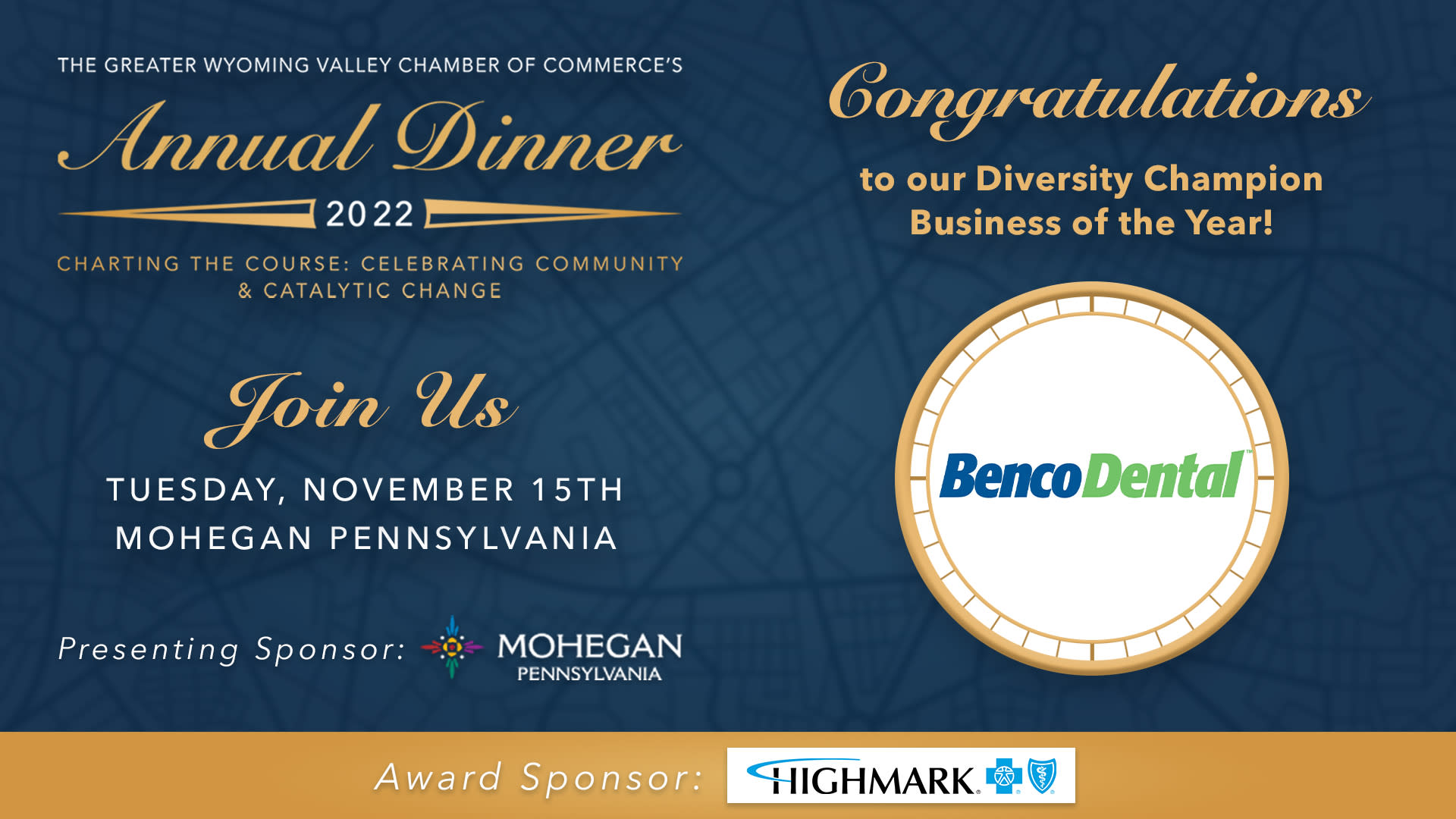 Our 2022 Diversity Champion Business of the Year, Benco Dental, is a full-service dental distributor who drives dentistry forward through their innovative solutions and caring family culture. An essential part of building their company culture has been strategically focusing on growth areas that allow them to empower their associates to bring their whole selves to the table at work and in life.
With collaboration between the DEI&B committee and the culture & people department, along with the support of their senior leadership team, they've grown their company efforts to support families through the implementation of a progressive parental leave policy which allows associates to spend more time at home with their children while easing back into the workforce. Associate resource groups are in place to provide support and development, and to create a safe space for the Benco family. Their enhanced mentor program provides opportunities for associates to grow together while developing a mutually beneficial relationship creating avenues for awareness and advancement at Benco.
"On behalf of the Benco family, we'd like to thank the Chamber for recognizing Benco Dental as the Diversity Champion Business of the Year. We have dedicated time and talent to developing company-wide trainings that address unconscious bias, proximity bias, being an ally in the workplace, and communicating Benco's company philosophy on diversity, equity and inclusion, AND we're just getting started. We will continue to drive dentistry and diversity forward, together for ALL, says" Joanne Stitzer, Vice President of Customer and Associate Engagement.
Make sure to join us for our Chamber Annual Dinner on November 15th to celebrate Benco Dental and the rest of our honorees that night! Click here to register today!