Meet Our 2022 Emerging Business of the Year: Coal Creative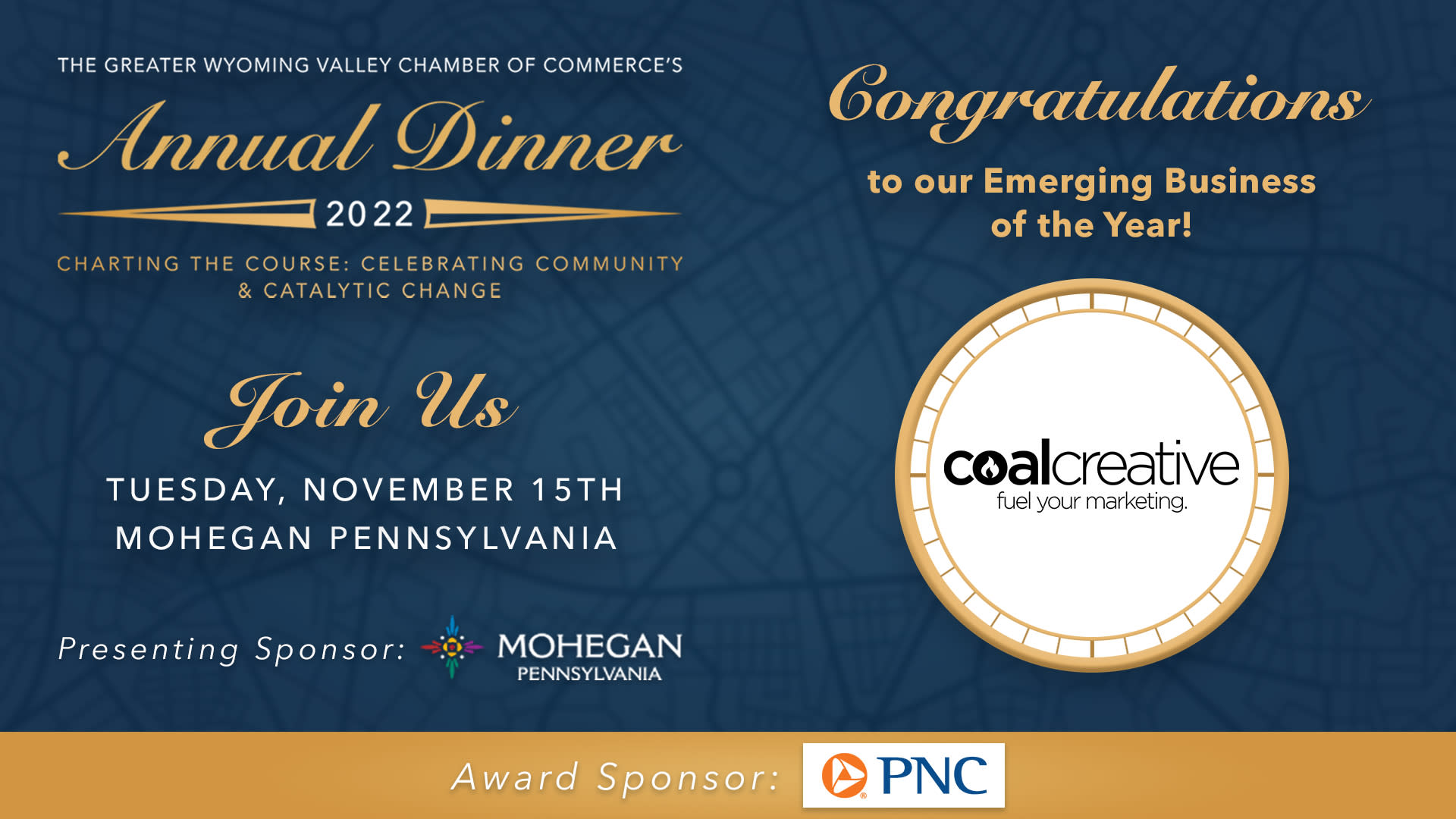 From what started out as one person under the umbrella of a name that paid tribute to the energy source that fueled the development and growth of our valley, Coal Creative has since evolved into a full-service creative agency that is recognized as the "Emerging Business of the Year" with the support of their team members, community, and their collaborators.
"As a creative agency, the talent and abilities that our team brings to the table are everything. We would like to start by thanking each member of our team because everything we do as a company is truly not possible without their daily commitment and contributions to the collaborative spirit we embody as a company. To our collaborators, who inspire us to create and believe in our vision — we couldn't do this without you. Lastly, to our community, and anyone who has ever heard the name Coal Creative and thought 'they are doing good things here in NEPA', a sincere thanks. Please know we are fueled by each and every one of you," says Holly K. Pilcavage, President & CEO and Samuel O'Connell, Chief Creative Officer. "We show up every day with a commitment to Coal Creative, our team and our collaborators. We see ourselves as an important cog in the machine of moving our region forward. We don't do what we do for recognition (don't get us wrong, we're stoked about this), we do it because we believe in the power of storytelling and are personally motivated by its impact and ability to inspire positive change. We can't wait to see how the rest of our story unfolds. Thanks for following along with our journey. Stay tuned and stay Coal."
Make sure to join us for our Chamber Annual Dinner on November 15th to celebrate Coal Creative and the rest of our honorees that night! Click here to register today!