Meet Our 2022 Lifetime Achievement Recipient Lissa Bryan-Smith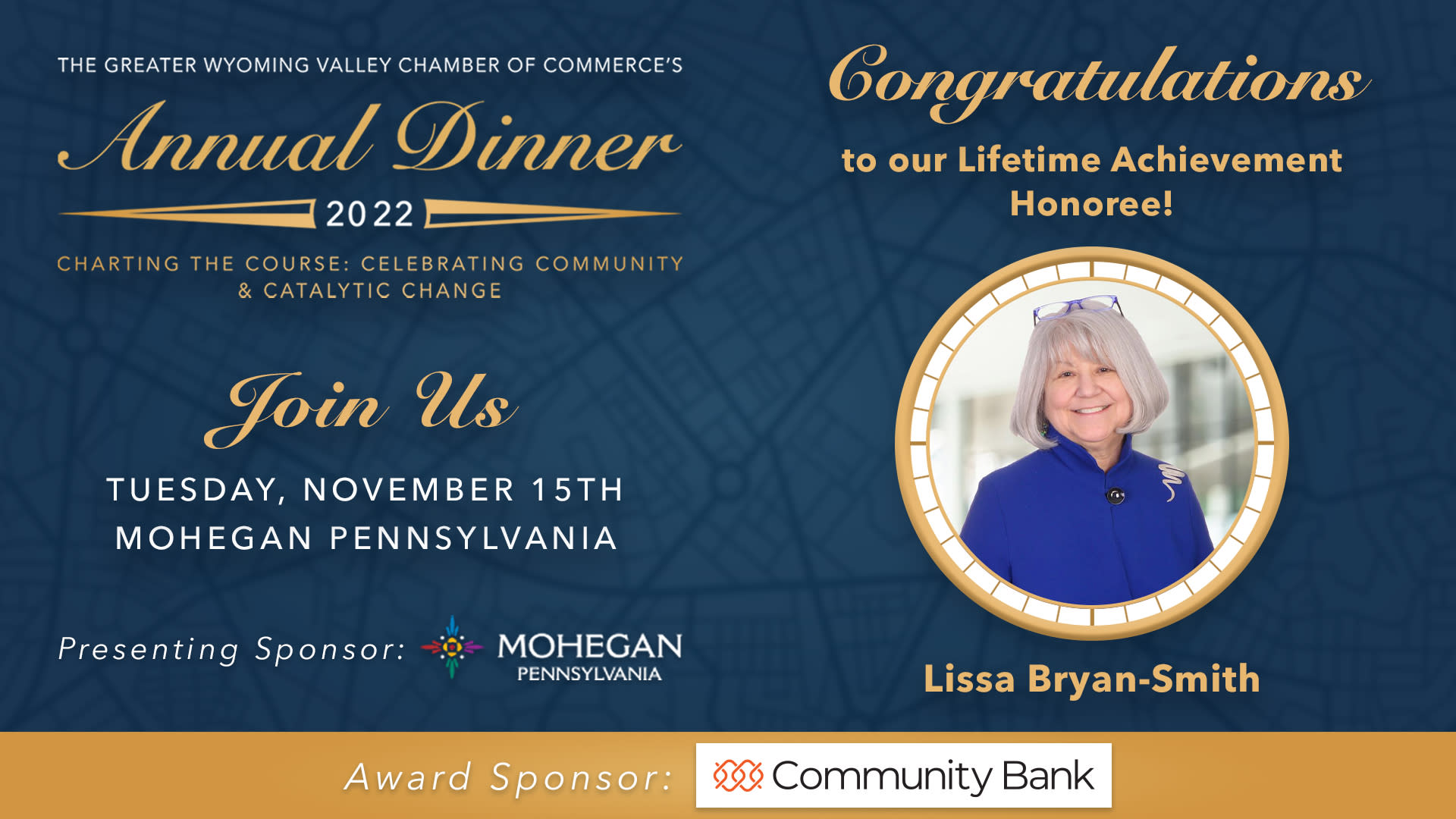 Lissa started her Geisinger career in 1981 as a staff RN at the Geisinger Medical Center in Danville and retired in April as the Vice President of Administration at Geisinger-Bloomsburg Hospital and Woodbine Campuses. Lissa was a preceptor in the Geisinger Administrative Post Masters Fellowship program and had the honor to directly precept 12 fellows. She wore many hats at Geisinger where she was a Vice President of Medicine and CAO at Geisinger Wyoming Valley and Geisinger South Wilkes-Barre hospitals.
Lissa is extremely active in both her home and work communities. She serves on the boards of Leadership Northeast and Dress for Success Luzerne County. She has served as the Campaign Chairperson of the Wyoming Valley United Way in 2010 and the Columbia County United Way in 2013. Lissa is a member of Circle 200 and volunteers for fundraisers for the North Branch Land Trust, The Osterhout Free Library, Wyoming Valley CYC, Leadership Northeast, and the Greater Wyoming Valley Area YMCA. She has won several awards, including the following: one of Northeastern Pennsylvania's "Top 25 Women in Business" in 2006; the Distinguished Alumni Award in 2011, sponsored by Leadership Wilkes-Barre; the ATHENA ® Leadership Award in June of 2012, presented by the Greater Wilkes-Barre Chamber of Business and Industry; her favorite award, her high school Hall of Fame Award; the Volunteer of the Year award presented in 2020 by the Greater Wyoming Valley Chamber; and the Outstanding Citizen Award, presented by the Columbia Montour Chamber.
Lissa and her husband, Richard, are proud to live in the City of Wilkes-Barre, where they consider themselves "urban pioneers." In 2016, they renovated their second home in downtown Wilkes-Barre and the newest home they have ever owned – a Tudor Revival built in 1901. Together, they are recognized experts on holiday antiques, authoring two books on these subjects. They have been featured in several publications and television shows including Martha Stewart Living and HGTV regarding their collections. Lissa recently started an antique business, "Bryan & Smith, Antiques & Oddities."
Make sure to join us for our Chamber Annual Dinner on November 15th to celebrate Lissa and the rest of our honorees that night! Click here to register today!