Meet the 2023 HONOR Veterans Recognition Luncheon's Veteran Entrepreneur Award Recipients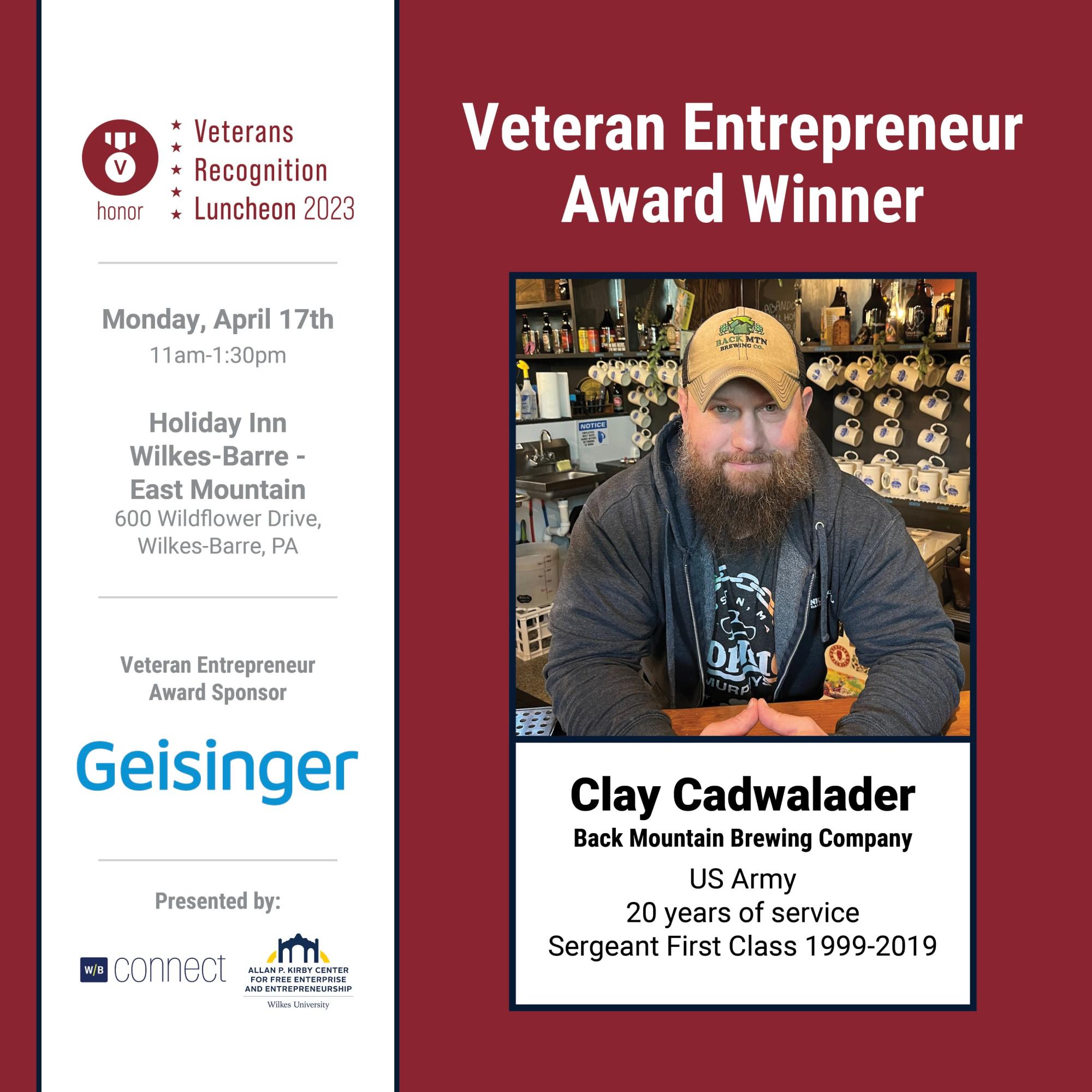 Back Mountain Brewing Company (BMBC) is a small Nano Brewery run by husband-and-wife team, Clay and Charity Cadwalader. They use a Quality Over Quantity approach in all the ales and lagers we make. True to style is what you can expect when you come into Back Mountain Brewing Co. BMBC works with Heroes Hearthstone to raise money for the non-profit veteran organization through their annual beer release and a spring event at the brewery. They also work with The Popko Project Podcast and Bean Nik Coffee during another annual beer release to raise money for the Lake-Lehman High School Music and Theatre Programs. Finally, they hold a Black Friday Toys for Tots event with food trucks and live music. Everyone who brings a toy for the Marine Corps Toys for Tots receives a beer chip good for one 16oz pour on them.
---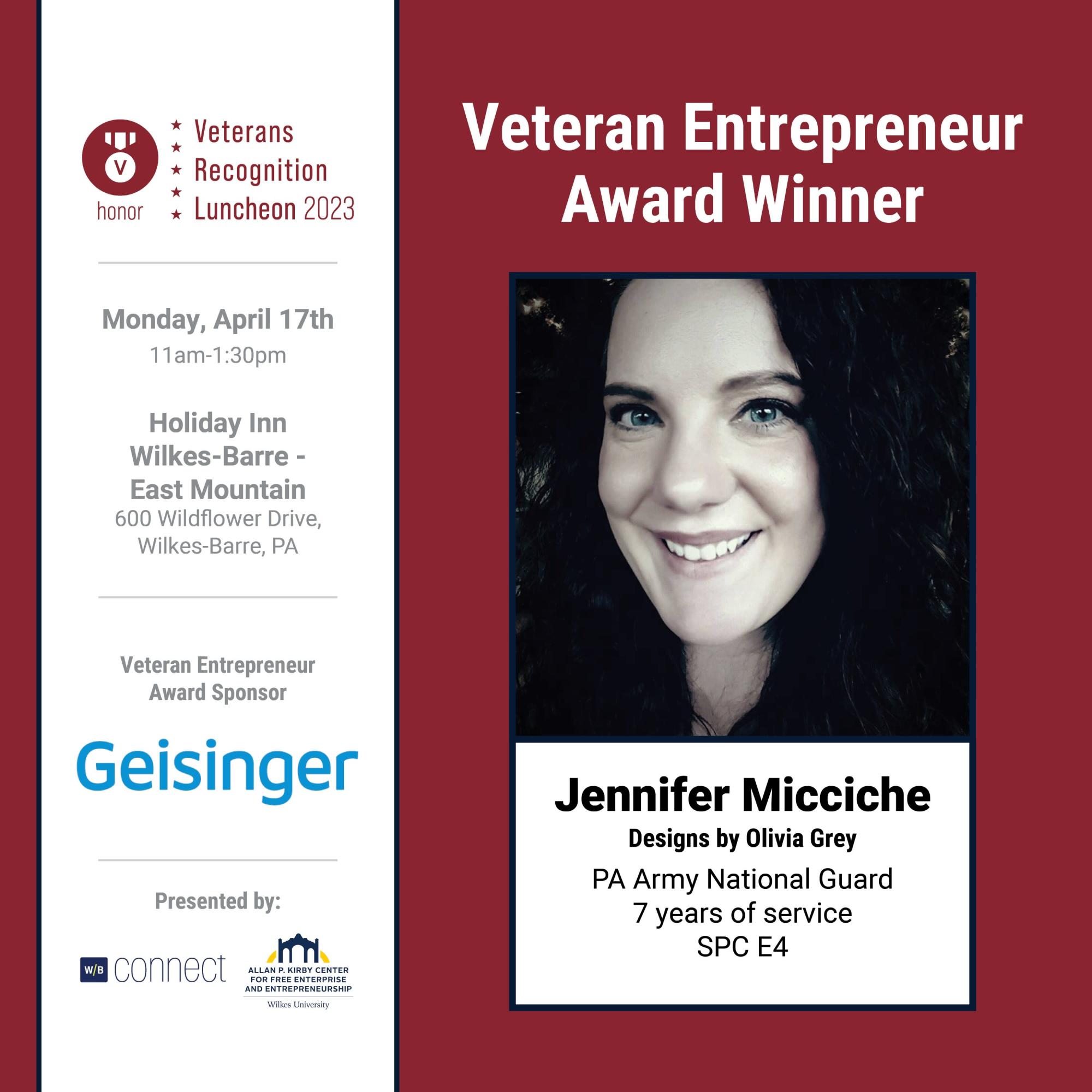 Designs by Olivia Grey is an all-natural soy candle company based out of Clarks Summit, PA. They proudly offer the best and largest selection of all natural soy candles, wax melts and diffusers in over eighty different scents. They also love to create custom wedding and party candle favors for special events and teach the art of candle making to their community through frequent candle making classes. Outside their love of candles, Designs by Olivia Grey is actively involved in supporting their community. They proudly collect donations on behalf of Camp Freedom both in store and at all of their events. In addition, they are a proud sponsor of an Abington Little League team and an associate producer sponsor of an independent film by Raven View Productions called "Love at First Sight."
---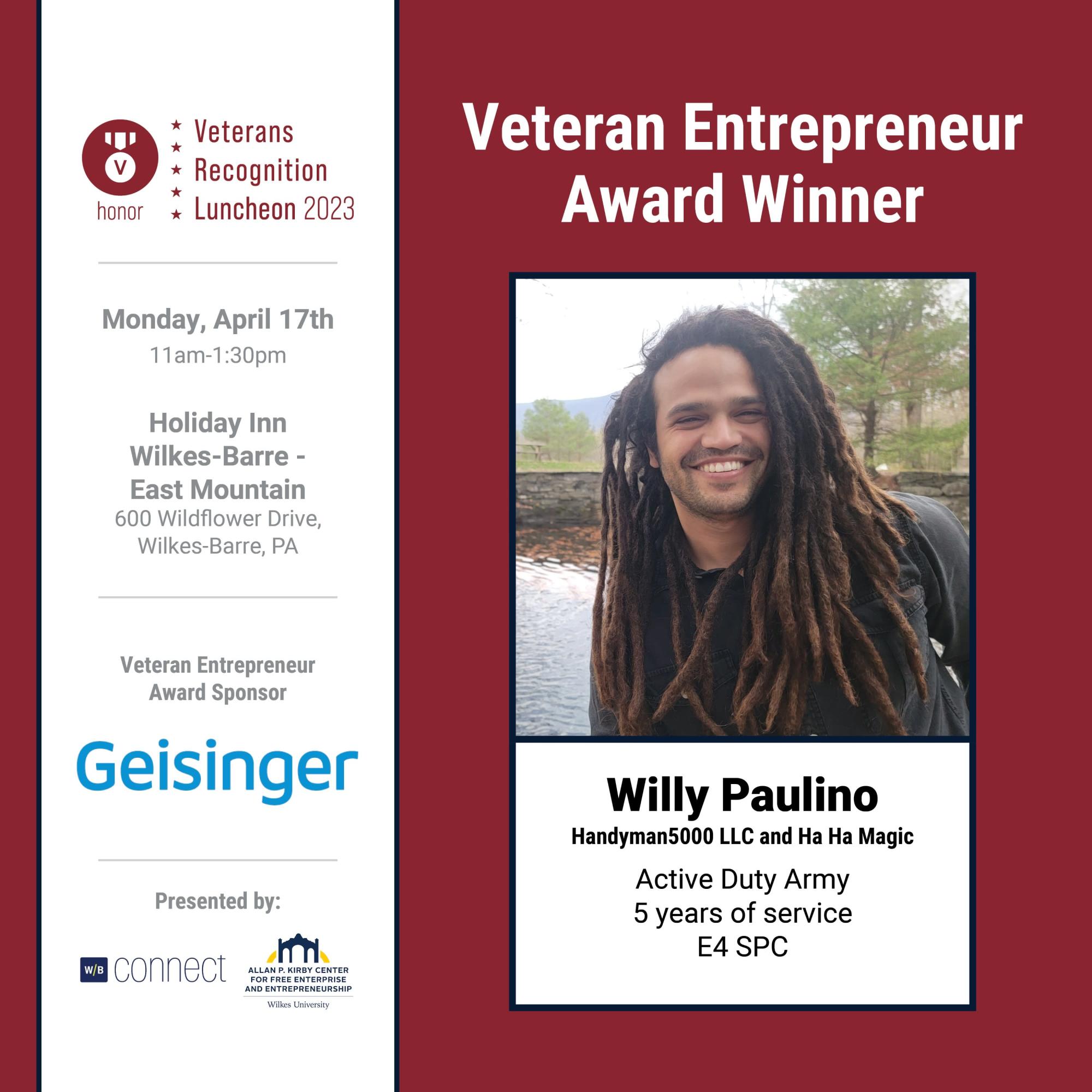 Handyman5000 LLC turns your house into a home. With over 8 years of experience in the field, they strive to provide you with the quality service you are searching for.
Ha-Ha Magic is a comedy/magic show for children's entertainment. Are you planning a birthday party but not sure how to keep the kids entertained? Look no further. They bring you laughs twisted with a magic show entertaining for both parents and children!
Through both companies, they have been given the opportunity to be a part of the Pittston Santa Squad and the Freedom Fighters Memorial in Olyphant. They proudly support the CHD Family Awareness group, as well as the young entrepreneurs in the area through 'Kidz Biz.'