Live JA Inspire Career Fair
Tuesday, April 18, 2023 (8:00 AM - 5:00 PM) (EDT)
Description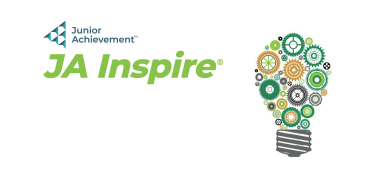 Live JA Inspire Career Fair
April 18, 2023 8am-5pm
Mohegan Pennsylvania Convention Center
The JA Inspire Live Career Fair is an event aimed at giving 11th and 12th-grade students the introduction and hands-on interaction they need with our local business community to begin to chart a course for their future careers. Local colleges and trade schools will also be on hand to discuss programs to help students prepare for a particular career path.
Career clusters represented will include:
● Architecture & Engineering
● Arts, Audio/Visual Technology, Media, and Communications
● Banking & Finance
● Business, Management, & Administration
● Construction & Trades
● Earth Conservancy
● Education & Training
● Entrepreneurship
● Government, Law & Public Service
● Health Services
● Hospitality & Tourism
● Manufacturing
● Marketing, Sales & Service
● Public Safety, Corrections & Security
● Science, Technology, Engineering & & Mathematics
● Transportation, Distribution & Logistics
What is JA Inspire? JA Inspire is a coalition of educators and industry leaders, led by Junior Achievement. At the center of our work is an influential career fair and virtual career exploration event aimed at inspiring students.
The JA Inspire program is an opportunity for sponsors to step up and provide students with the direction they need for a better future, as well as supporting the future of our local workforce. For area businesses, this is an opportunity to build your future workforce by introducing and showcasing your company and potential careers. As a part of JA Inspire, you will ensure that the skills you need in your employees are the skills that are taught to your future hires.
For more information please visit www.nepa.ja.org
Mohegan Pennsylvania
1280 Highway 315



Wilkes-Barre

,

PA

18702

United States



Tuesday, April 18, 2023 (8:00 AM - 5:00 PM) (EDT)
Categories
General
Schools
Community