Meet Athena™ Luncheon Panelist Kathi Bankes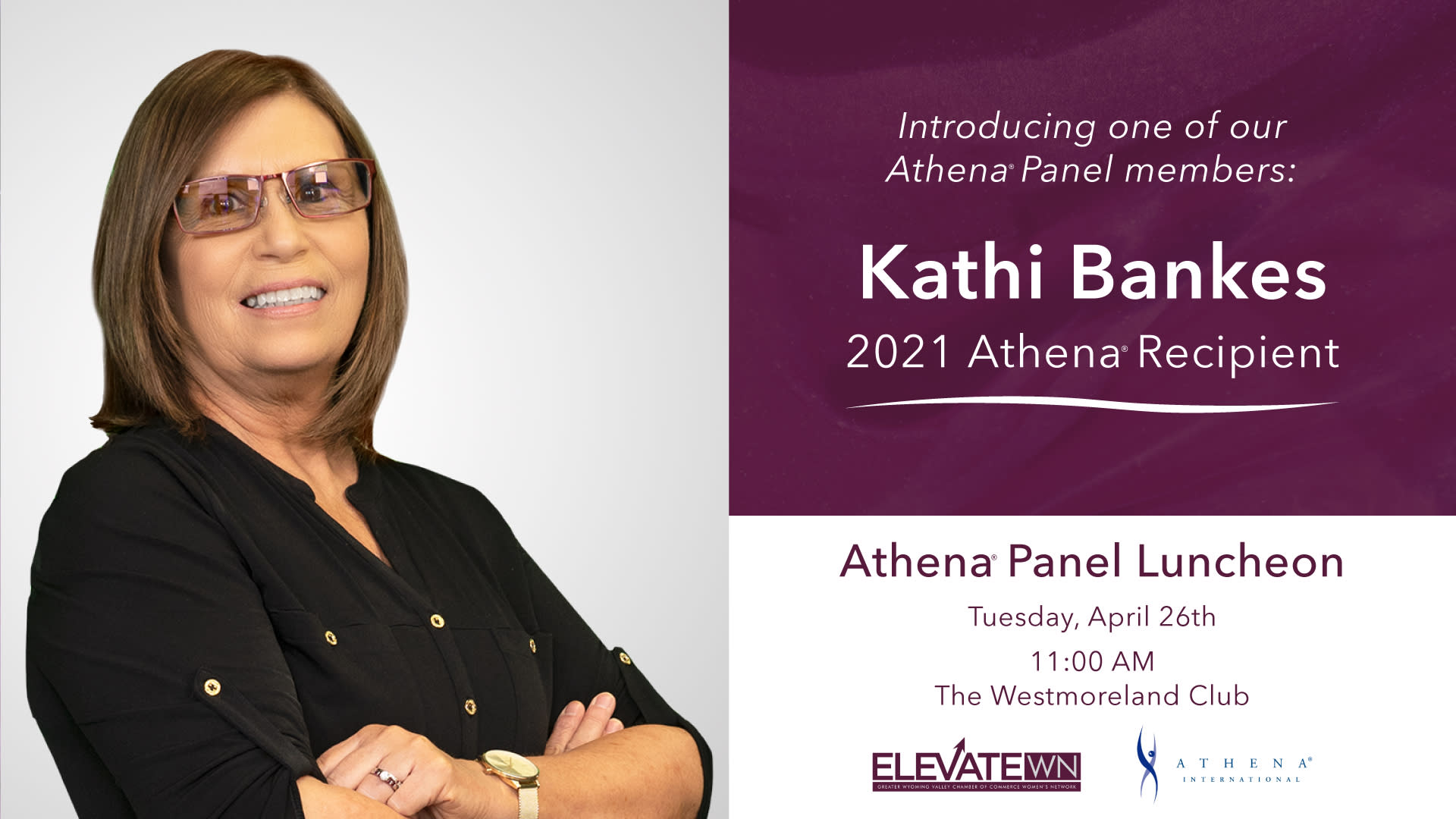 A native of Carbondale, Kathi Bankes has spent most of her life living and working in northeastern PA. Currently, she serves as the Private Dining and Special Events Manager for Ruth's Chris at Mohegan Sun Pocono and Director of Catering and Special Events for Culinary Creations by Metz. In this dual role, Kathi has had the distinct pleasure of creating memorable experiences and moments for her guests and clients and has forged countless relationships that have impacted her charitable work in the community.
After moving to Luzerne County in 1999, Kathi became involved with the Greater Wyoming Valley Chamber of Commerce. Since that time, she has held numerous leadership, committee, and Board roles with the Greater Wyoming Valley Area YMCA, American Heart Association, Dinners for Kids, Northeast Sight Services, American Red Cross, Wyoming Valley Children's Association, and Back Mountain Chamber of Commerce. In 2019, the Times Leader chose Kathi for their Distinctive Women Series, in 2016, she was named the Volunteer of the Year by the former Greater Wilkes-Barre Chamber of Commerce, and she was also named the 2021 Athena™ Recipient.
Prior to her current positions, Kathi was the General Manager of Lucky's Sports House and Bar Manager of TGI Friday's Wilkes-Barre. She also held roles with Genetti's Best Western, Falcone Beverage, and Nestle/General Mills. During her downtime, Kathi enjoys spending time with her family, including her husband Dave, her three adult children, John Baldino, Shauna Baldino, and Kelsey Tyson, and her six grandchildren, Brady, Meryn, Caroline, Cooper, Sawyer, and Luca, who bring her more joy than they will ever know. She enjoys visiting local wineries and breweries and cooking at home for immediate and extended family and friends.
Kathi's greatest pleasure, outside of her family, is having the opportunity to mentor young adults in Luzerne County and helping others to reach their fullest potential.
Interested in hearing Kathi speak at the 2022 Athena™ Panel Luncheon? Click HERE to learn more and sign up!