Meet Our 2022 ATHENA® Award Recipient: Zubeen Saeed!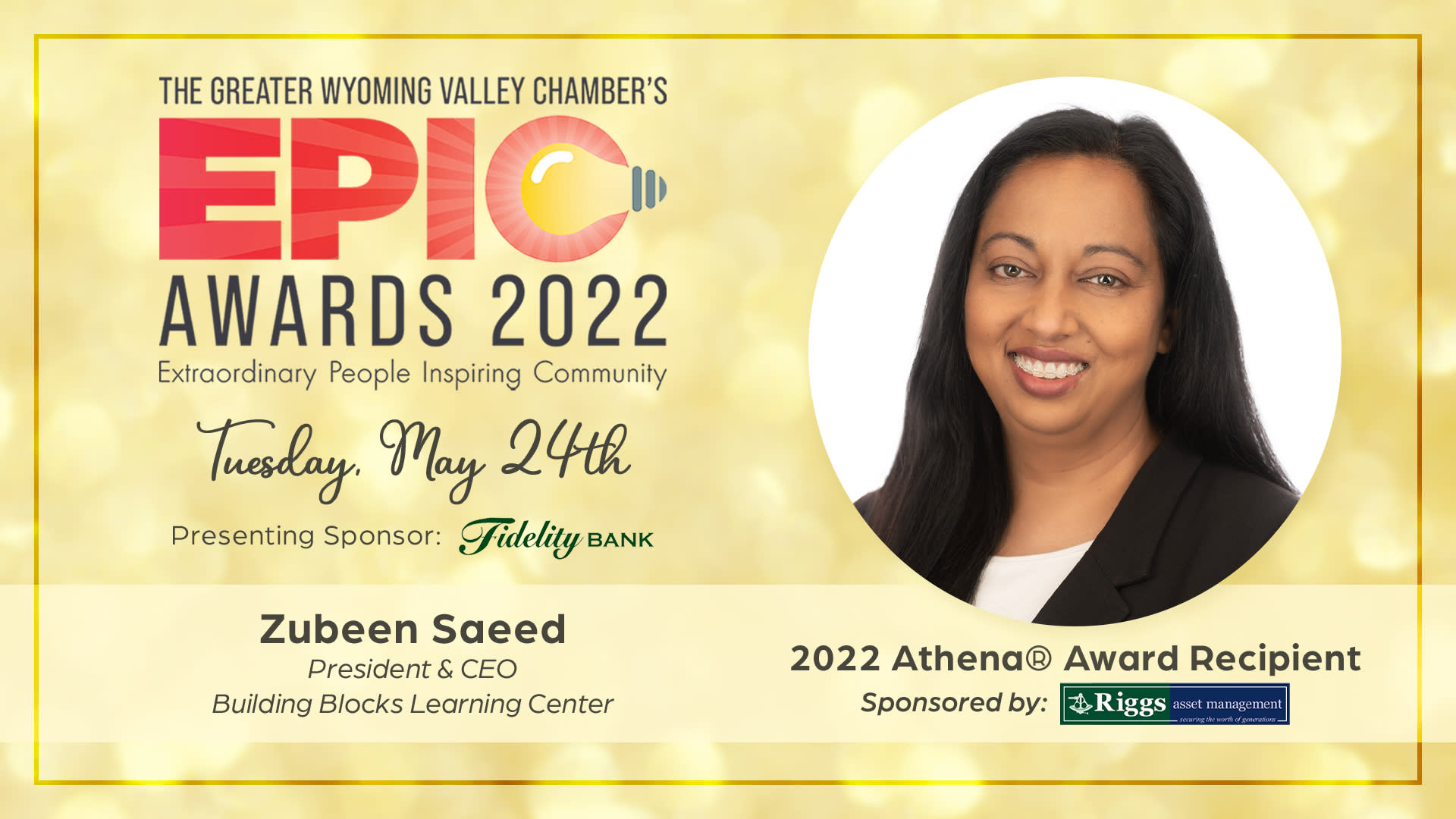 Zubeen Saeed, President and CEO of Building Blocks Learning Center, first started working in early childhood by babysitting part time as a way to pay for college. Her goal was to pursue a career in the sciences. However what started off as a way to pay for school, soon became her passion that she would pursue for the next 2 decades.
After taking care of children in her parent's home basement for over 5 years, she recognized the impact early childhood experiences can have on a child's success. She understood "If you empower a child with a tool box of knowledge and skill set then you have developed the child's foundation to the road of possibilities." In the summer of 2001, an opportunity arose to transition from a home daycare to establishing a childcare center. With some reluctancy and hesitancy, she decided to pursue the next stage in her career. She left Lansdale, PA where she operated her home daycare of 6 children and moved to NEPA to start her own childcare center with the potential to care for 65 children.
At first, Zubeen launched the program with herself, two employees, and a handful of students. However, within six months, an opportunity presented itself and she found the courage to open a second location. Today, Building Blocks Learning Center serves over 750 students, 100+ employees at 12 locations throughout Luzerne County. And with two new locations on the horizon, the company continues to grow and support the community.
Zubeen currently lives in the close-knit community of Mountain Top. Her life is balanced with a supportive family and three beautiful daughters. In her pursuit to empower children, she continues to be an anchor in our community, and make an impact on the lives of the children, their families, and her employees she serves.
Join us for an EPIC night on May 24th to celebrate Zubeen and all of our incredible honorees! This year's event, which is presented by Fidelity Bank, will take place at the F. M. Kirby Center for the Performing Arts and will recognize eight incredible individuals and five community celebrations. Doors will open at 5:00 PM, with the program beginning promptly at 5:30 PM. With your registration, enjoy a $25 voucher for one of our "Dine Local" after-parties at a downtown restaurant! Learn more and register to attend HERE!