Meet Our 2022 Volunteer of the Year: Amber Loomis!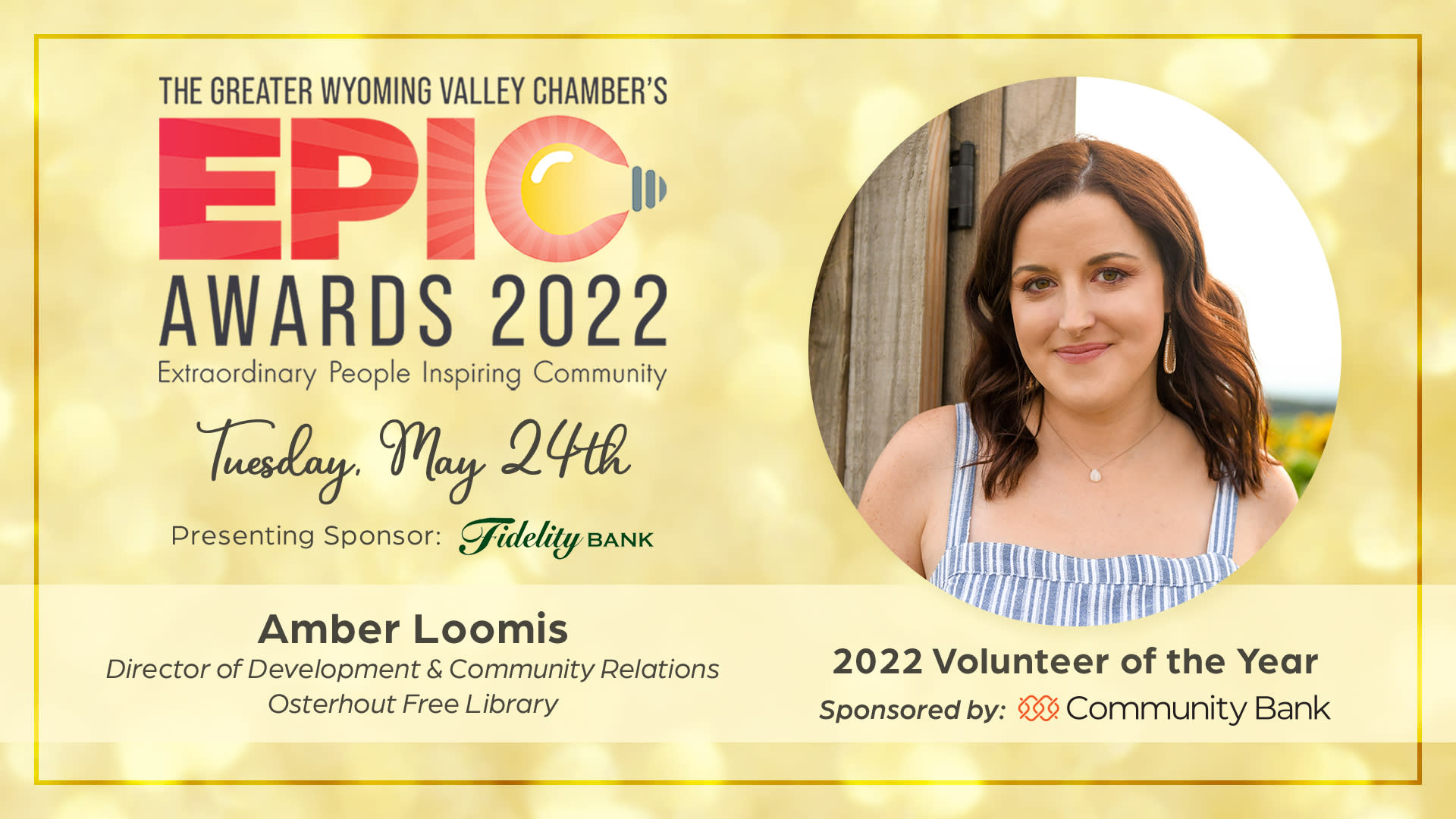 Amber Loomis is an experienced development professional with a demonstrated history of working with non-profit organizations. She serves as Director of Development and Community Relations for the Osterhout Free Library. Prior to her current role, Amber worked for Family Service Association of Northeastern Pennsylvania and WVIA.
Amber plays a large role in the community and serves on the Board of Directors for the Greater Wyoming Valley Chamber of Commerce, Dress for Success Luzerne County and the Rainbow Alliance. She also volunteers her time with Leadership Northeast, Wilkes-Barre Rotary, Diamond City Partnership and the Downtown Wilkes-Barre Business Association, to name a few. Amber was the Voluntary Leader of the Year award recipient in 2019 through the Greater Wyoming Valley Chamber's Young Professionals Network.
Amber is a graduate of Keystone College with a bachelor's degree in Communication Arts and Humanities and resides in Falls. In her spare time, Amber enjoys traveling and motorcycles rides with her boyfriend, Andy. She is always up for trying something new and enjoys making memories with her friends and loved ones.
Join us for an EPIC night on May 24th to celebrate Amber and all of our incredible honorees! This year's event, which is presented by Fidelity Bank, will take place at the F. M. Kirby Center for the Performing Arts and will recognize eight incredible individuals and five community celebrations. Doors will open at 5:00 PM, with the program beginning promptly at 5:30 PM. With your registration, enjoy a $25 voucher for one of our "Dine Local" after-parties at a downtown restaurant! Learn more and register to attend HERE!