Meet Young Professionals Conference Speaker Charlie Li!
Owner/Principal at Wahgwan Labs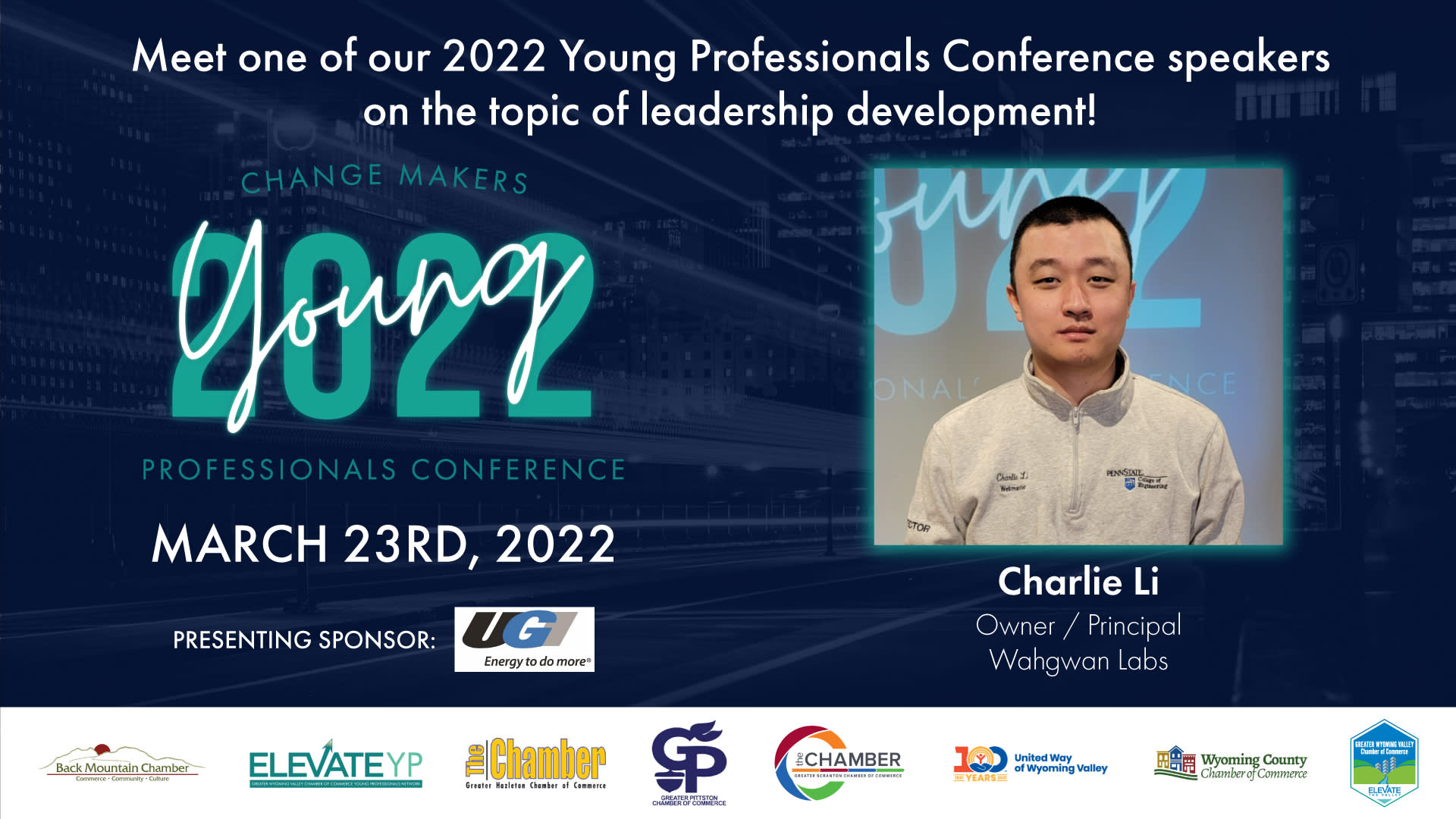 Charlie Li is an engineering student at Penn State Wilkes-Barre, a technical consultant, and an open source project maintainer. Charlie is passionate about helping business and organization leaders utilize technology to its fullest potential. Through a holistic review of his client's businesses, operational and organizational struggles and needs, he identifies areas where technology can dramatically improve results, serve as a basis for new initiatives, products and services, or act as a line of defense. He is dedicated to partnering with leaders to discover if and how technology can benefit their operations.
About Charlie's session on leadership development:
"We tend to invoke excuses to put words in our mouths, defend against negative motivations or to save face. However, excuses are some of the best ways to motivate forward progress in something," says Charlie. In this session, Charlie will touch upon intrinsic motivation and what "yak shaving" means. Some additional context will include novel technology projects and some Downtown Wilkes-Barre initiatives, particularly in the collegiate space. Everyone is invited to throw in wants, goals, etc. and we will workshop actionable excuses to eventually achieve them.
Interested in hearing them speak at the 2022 Young Professionals Conference? Get more information on the event and get tickets HERE!