Meet Young Professionals Conference Speaker Dorothy Grill!
Workforce Initiative Coordinator at Agency for Community Empowerment of NEPA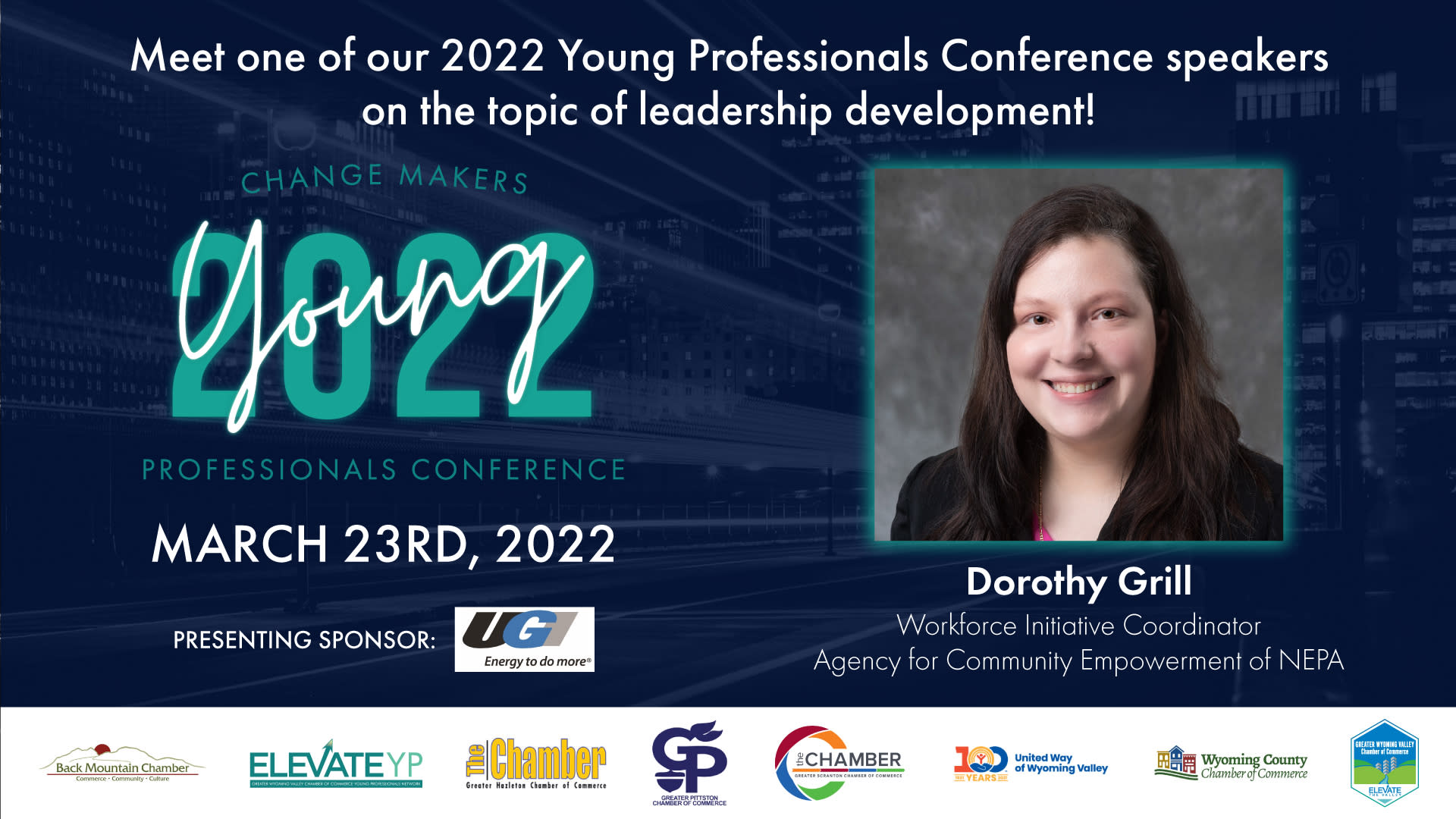 Dorothy Grill is a dually certified K-12 special education and elementary education teacher, who has additional experience in workforce development, career counseling, leadership development, and higher education. She currently is the workforce initiative coordinator at Agency for Community Empowerment of NEPA (Ace of NEPA) in Scranton Pennsylvania. A three-time graduate of Marywood University, she currently holds a Bachelor of Science in Special Education/Elementary Education, a Master of Education in Instructional Leadership, and Ph.D. in Organizational Leadership. She also is a graduate of the Nonprofit Leadership Program at the University of Scranton and holds her grant writing certificate from Fort Hays University. Striving to give back to her local community, she is a member of the Junior League of Scranton, Scranton Rotary, Scranton Business and Professional Women's Club, Women in Philanthropy, and serves on the Board of Directors for Marywood University Alumni.
About Dorothy's session on the topic of leadership development:
By adopting coaching strategies young leaders can begin to establish themselves, thus creating a voice at the table in their professional fields. By looking at leadership as a service, it starts to solve some of the biggest problems that our communities are facing. As leadership changes and more and more strategies are introduced, it takes over the new leader's ability to escape to the balcony to creatively problem solve for the problems that have been discovered. This session will give attendees the tools to bridge the gap in leadership skills and use those skills to better their communities.
Interested in hearing her speak at the 2022 Young Professionals Conference? Get more information on the event and get tickets HERE!