Meet Young Professionals Conference Speaker Jeanne Rabel!
Advising Coordinator at Wilkes University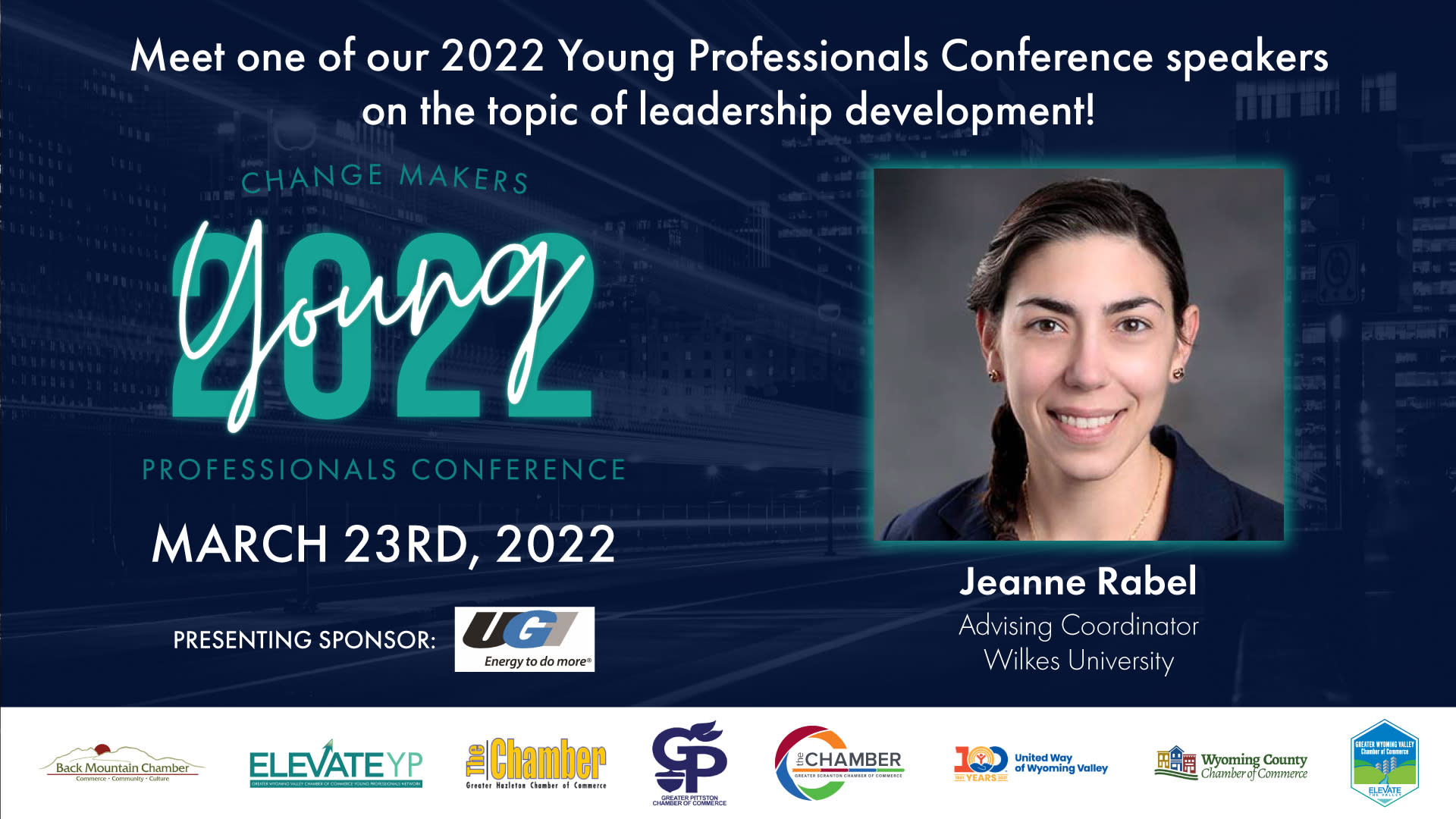 Jeanne Rabel is a native of Throop, PA and currently resides in Scranton, PA. She serves as an Advising Coordinator in University College at Wilkes University. She received the 2021 President's Award for Excellence in Community and is a recent past Chair of University Staff Advisory Committee (USAC) and a member from 2018-present, as well as a member of the University Assessment Committee (UAC) from 2021-present. At Wilkes, she is also a First Year Foundations Course instructor, is involved in Title IX initiatives, and is a Dance Team Advisor. Jeanne completed a BS. Counseling & Human Services in 2012 from the University of Scranton, an M.S. in School Counseling in 2014 from the University of Scranton. She is also a National Certified Counselor (NCC) and is currently pursuing Ed.D. in Educational Leadership at Wilkes University.
About Jeanne's session on the topic of leadership development:
Jeanne will discuss the importance of value-driven leadership in relation to making meaningful change in our communities (including definition of values, personal values, and shared values of an organization or community). She will also review the role of values in leadership behaviors and practices (including value-driven decision-making, credibility in leadership, and the Five Practices of Exemplary Leadership from Kouzes & Posner).
Interested in hearing her speak at the 2022 Young Professionals Conference? Get more information on the event and get tickets HERE!