Meet Young Professionals Conference Speakers Tara Siegel & Carmen Winters!
Vice President of Marketing & Realtor at Lewith & Freeman Real Estate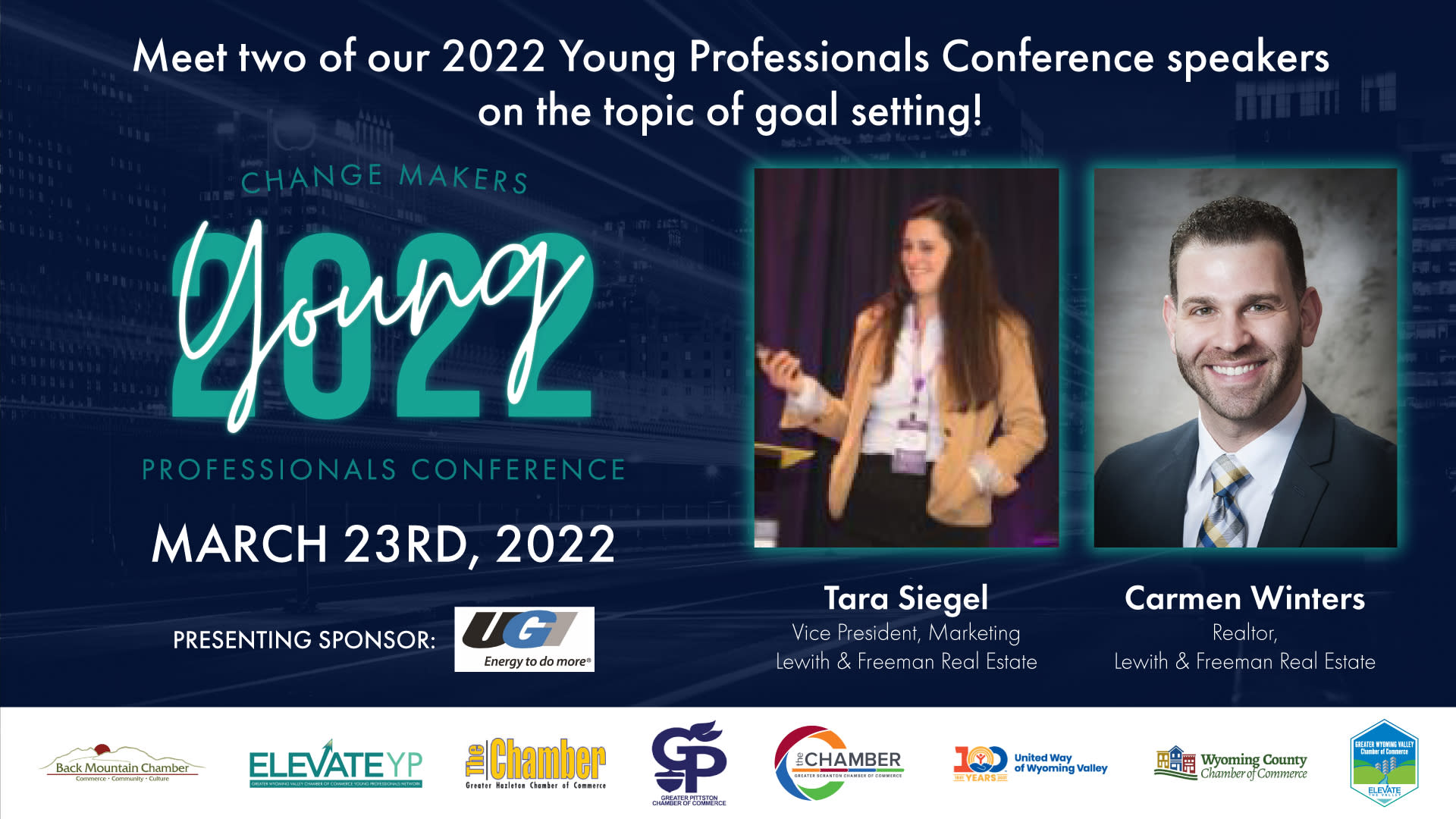 Reporting directly to the President and CEO; responsible for overseeing all digital and traditional advertising and strategy to drive demand to the 100+ Award Winning Realtors while growing the brand recognition of Lewith & Freeman and promoting Northeastern Pennsylvania nationally and globally. Her experience in digital marketing channel management, along with her passion for building, guiding and mentoring a team has been essential to the growth of Lewith-Freeman.com. Building processes and growing marketing teams to manage day to day operations of their B2B and B2C marketing channels helps Lewith & Freeman fulfil the brands long-term mission. As they celebrate their 100th year in serving Northeastern Pennsylvania, their brand and marketing team continue to evolve and lead with the market. With innovative marketing, digital strategy and a service based leadership approach Lewith & Freeman leads the market. Working closely with partners both domestic and globally, the marketing team is responsible for Lewith & Freeman's persona based advertising using traditional and digital marketing channels through multi-channel marketing efforts. These channels include, but are not limited to, paid digital media (paid search, display, and social), print media, direct mail, radio, print, influencer marketing, strategic partnerships, sponsorships.
Carmen brings over seven years of award winning real estate experience and consistent multi-million dollar sales production to the Lewith & Freeman family. With extensive experience representing both residential and commercial buyers and sellers in the Scranton, Wilkes-Barre, and Hazleton areas, Carmen's unique skill set and experience easily make him one of the top Realtors in Northeastern PA. As a lifelong resident of Northeastern PA, a past board member of the Greater Pittston Chamber of Commerce and a graduate of Wilkes University, Winters shares Lewith & Freeman's commitment to NEPA and will remain a member of both the Luzerne County Association of Realtors and Greater Scranton Board of Realtors. Winters explained: "I am excited to bring my experience in the real estate industry over to the fantastic team at Lewith & Freeman. As the largest independently owned residential firm in Lackawanna and Luzerne counties, Lewith & Freeman has the national strength and local commitment that will allow me to best serve my buyers and sellers." When Carmen is not busy representing buyers and sellers of residential and commercial real estate across NEPA, he enjoys golfing, volunteering, seeing family and friends, and spending time with his wife, Jessica, Son, Jack, and dog, Winston.
About Tara & Carmen's session on the topic of personal finance:
When we interact with local young professionals the one question we often get asked again and again is ''should I buy or rent?'' and while there is no ''simple'' answer, there are some tips that we can provide. For Tara, part of her job is connecting local buyers with realtors that will help them in this process- but SO MANY people have no idea where to start. Historically, young professionals have had to depend on their parents for advice here, thus continuing a cycle that may or may not be financially appropriate for their current situation. Through this session, we would love to help break the generational cycle of the region and empower our young professionals.
Interested in hearing them speak at the 2022 Young Professionals Conference? Get more information on the event and get tickets HERE!